'Why is she not penalized?': US columnist attacks 'strategic' Russian skater Zagitova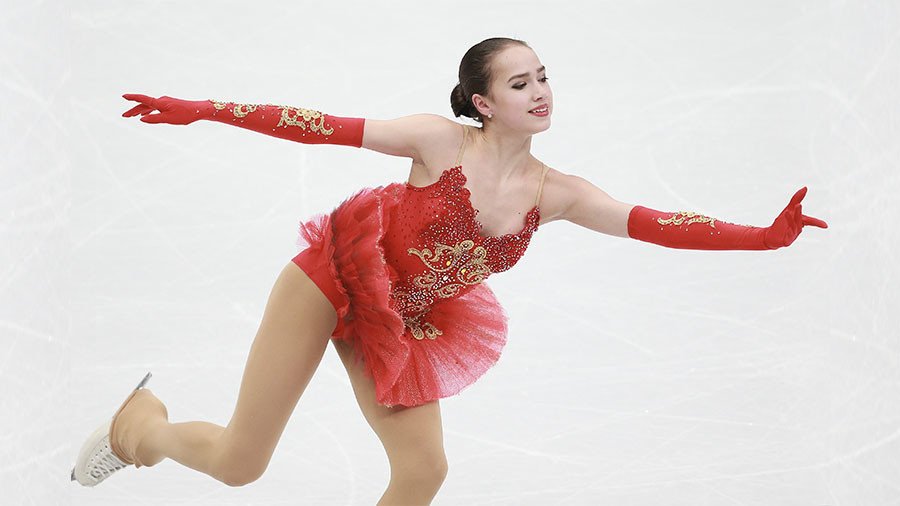 USA Today columnist Christine Brennan has launched a scathing attack on Russian figure skater Alina Zagitova, criticizing the teenager's "strategic" routine and calling for judges to penalize her composition.
Best-selling skating author Brennan bemoaned the "imbalance" of Zagitova's planned long program at the PyeongChang 2018 Winter Olympics, which she says is unfairly stacked with seven jumps in the last two minutes of her routine, potentially gaining her a 10 percent points bonus.
The women figure skaters don't start until tomorrow, but let's get right into it: why is Zagitova not penalized in the component scores for her unbalanced, all-jumps-at-the-end long program? My @usatodaysports column: https://t.co/lw4gW0tK69

— Christine Brennan (@cbrennansports) February 20, 2018
Brennan argues that the 10 percent bonus is awarded for jumps attempted in the second half, when the skater's legs are tired from jumps attempted in the first half, claiming the 15-year-old attains extra points "without having put in the exertion."
"It wouldn't be a top international women's figure skating competition without its share of controversy, however. This one involves one of the Russians. (Of course it does.) It's the way Zagitova has laid out her long program, specifically her jumps," Brennan complains.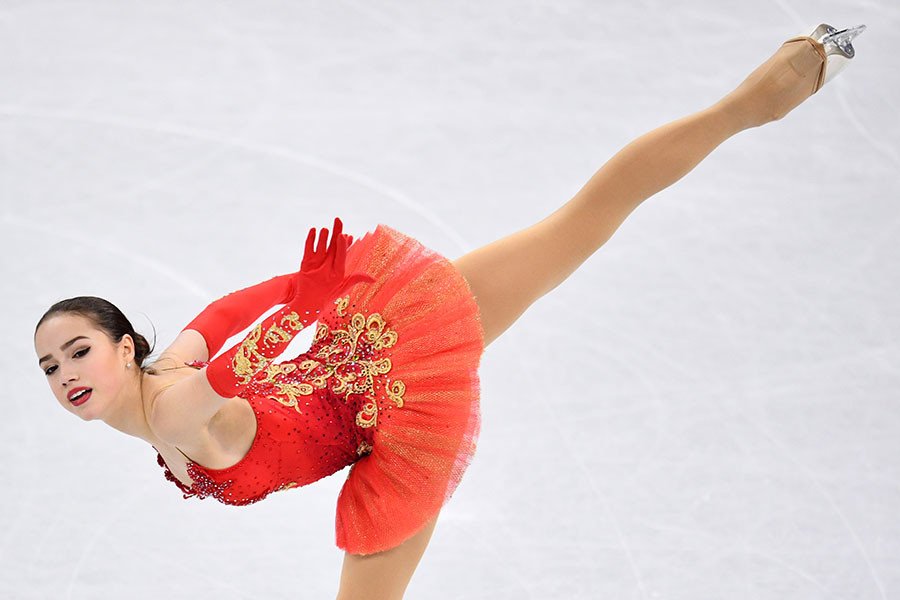 "They're all in the last two minutes of her program, every single one of them. She doesn't do any jumps in the first half of her program, then jumps like mad in the final two minutes – all to get the 10% bonus in points for jumps in the second half of a program."
Zagitova first grabbed headlines when her spellbinding free skate show ensured the Olympic Athletes of Russia (OAR) claimed silver in the team competition at PyeongChang. Her routine includes deftly landing an ultra-complicated triple Lutz-triple loop combination.
She and fellow teenager and teammate Evgenia Medvedeva, 18, are expected to complete a Russian one-two in the women's figure skating competition, which begins Wednesday.
However, bitter Brennan, who authored the acclaimed best-selling skating book 'Inside Edge', implied the 15-year-old's routine lacked creativity and brazenly called for judges to penalize her for "composition of the program."
Comparing Zagitova's tactics to chicanery, Brennan makes the outlandish accusation that the teenager is not being punished because "international judges who are in love with both Russian women don't seem to care," despite Zagitova's routine being well within the laws of skating.
Brennan unfavorably compares Zagitova's routine to that of Team USA member Mirai Nagasu, which comprises eight triple jumps spread through her program: five in the first two minutes, three in the last two minutes.
Zagitova beat Nagasu by more than 20 points in the women's team competition long program as the USA claimed bronze, behind the Russian skaters.
READ MORE: Alina Zagitova's remarkable free skate claims PyeongChang silver for OAR in team figure skating
Brennan's is not the first attack from a US skating figure on Zagitova. Earlier, Olympic bronze medalist Ashley Wagner tweeted her displeasure at the routine. Wagner claimed she "respected" Zagitova's competitive approach, but moaned the Russian's routine is "not a program."
Ok. I respect the competitive approach. But no cannot do this set up. It's not a program. She killed time in the beginning and then just jumped the second half. It's not a performance. I understand that this is what the system allows but it's not all figure skating is about

— Ashley Wagner (@AshWagner2010) February 12, 2018
"She killed time in the beginning and then just jumped the second half. It's not a performance. I understand that this is what the system allows but it's not all figure skating is about," Wagner complained.
Zagitova has endured a wave of criticism since bursting onto the Olympic scene in South Korea, largely from US media. The youngster has, however, managed to win the hearts and minds of many observers, who appreciate her stunning natural ability and initiative on the ice.
People are actually complaining that Evgenia Medvedeva and Alina Zagitova strategically place all of their jumps in the second half of their performance to get a 10% bonus. It's the Olympics not Disney on Ice, they want to win.

— Mercedes (@mercedes_g13) February 12, 2018
Alina Zagitova is an absolute STUNT QUEEN! Is putting all your jumps in the second half an ugly way to arrange a program? Absolutely. Is it a brilliant way to just rack up extra points all over the place? YUP! It's an "I DARE YOU TO CHANGE THE RULES" move and I'm here for it.

— Chris Schleicher (@cschleichsrun) February 12, 2018
Zagitova looks like a bailarina on ice! So graceful

— Sara Sampaio (@SaraSampaio) February 12, 2018
Alina Zagitova: 15 years old and as steely as they come. Destroys the free skate by over 20 points. Cannot wait for her showdown against Medvedeva in the ladies' event #PyeongChang2018

— Nick McCarvel (@NickMcCarvel) February 12, 2018
Alina Zagitova's program was so incredibly beautiful and difficult that I just went back and rewatched it and I still can't believe it's possible for a human to do that

— Charlotte Wilder (@TheWilderThings) February 12, 2018
By Danny Armstrong for RT Sport
Watch "Of Ice and Fame" on RTD website:
You can share this story on social media: