'We all love our children': Cristiano Ronaldo issues call to help Rohingya refugees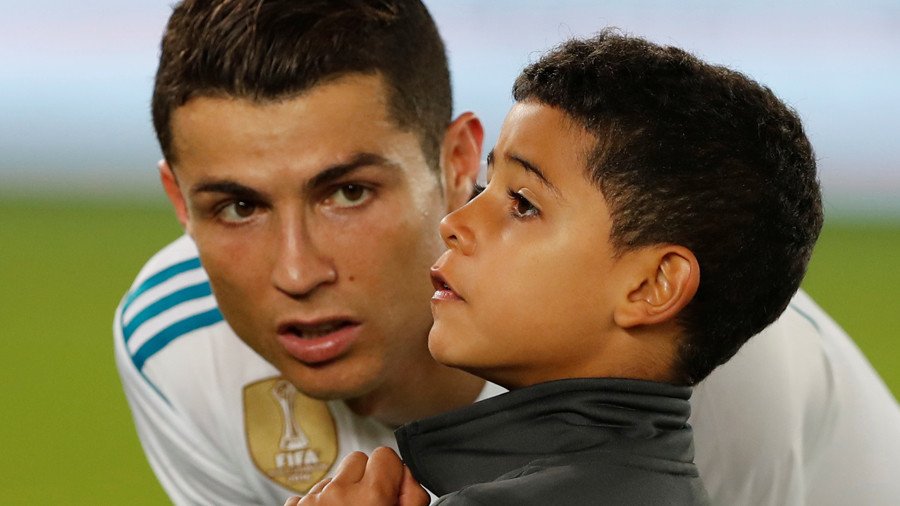 Real Madrid star Cristiano Ronaldo has called on the world to help Rohingya children living in refugee camps as a result of the crisis in Myanmar which forced thousands of people from their homes.
In Twitter post, the four-time Champions League winner published two pictures: one showing him surrounded by his four children, and the second depicting a barefooted refugee holding an infant.
The photos were captioned "one world where we all love our children. Please help," in an attempt to draw attention to the Rohingya refugees who were recognized by the United Nations as one of the most persecuted minorities in the world.
The predominantly Muslim community has remained as stateless migrants in Buddhist Myanmar for many years, as the country does not recognize the ethnic minority and denies citizenship to Rohingya people. They speak their own language, and say they are descendants of Arab traders who settled in the region more than 1,000 years ago.
READ MORE: 'Humanitarian nightmare': Over 500k Rohingya refugees flee Myanmar violence
In 2015, Rohingya migrants – dubbed 'boat people' by international media – left Myanmar to escape humiliation, discrimination and poverty. More than 25,000 people attempted to cross the sea, risking their lives to find refuge in such countries as Malaysia, Indonesia and Thailand.
In an attempt to find a better life, thousands of migrants were trapped on boats at sea with little food or water.
Massive clashes broke out in the region in August 2017, triggering a huge exodus of Rohingya after a militant group known as the Arakan Rohingya Salvation Army (ARSA) attacked more than 30 police posts.
The government declared ARSA a terrorist organization and opened hostilities against the insurgents, destroying hundreds of Rohingya villages and prompting more than 650,000 Rohingya to leave the country.
Almost 7000 people, including at least 730 children under the age of five, were killed in the first month of attacks launched by the Myanmar government against the militants.
Since 2015, more than 900,000 Rohingya have fled Myanmar seeking refuge from violence and persecution.
The UN and Human Rights Watch called the Myanmar military operation against the Rohingya population ethnic cleansing.
You can share this story on social media: