Racing suits Russian skiers will use at PyeongChang revealed for the 1st time (PHOTO)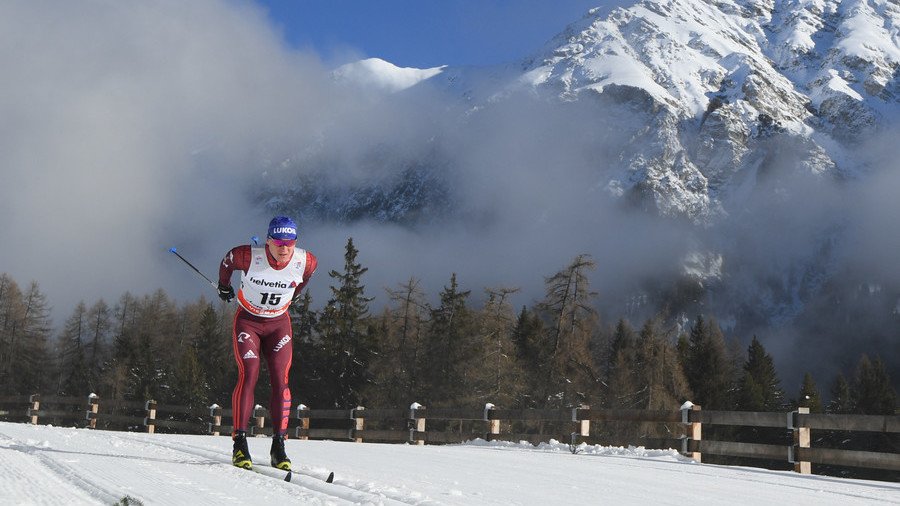 Members of the Russian cross country ski team have just received their uniforms approved by the International Olympic Committee. They are curious – though not especially eager – to try them on.
The athletes are not so eager because the PyeongChang racing suits they will be using carry the hitherto unknown abbreviation OAR, which stands for "Olympic Athlete from Russia," a designation the IOC adopted last month when it decided to strip Russia of the right to send its team – but invited individual Russian athletes to participate in the Games.
Anastasia Sedova and Andrey Melnichenko are two such athletes who will start packing their bags for South Korea this weekend. Although they are yet to be given their custom made Olympic parade outfits or other parts of their Olympic wardrobe, they have now received the kit they will compete in. In their case, it's the tight lycra racing suit used in cross country skiing.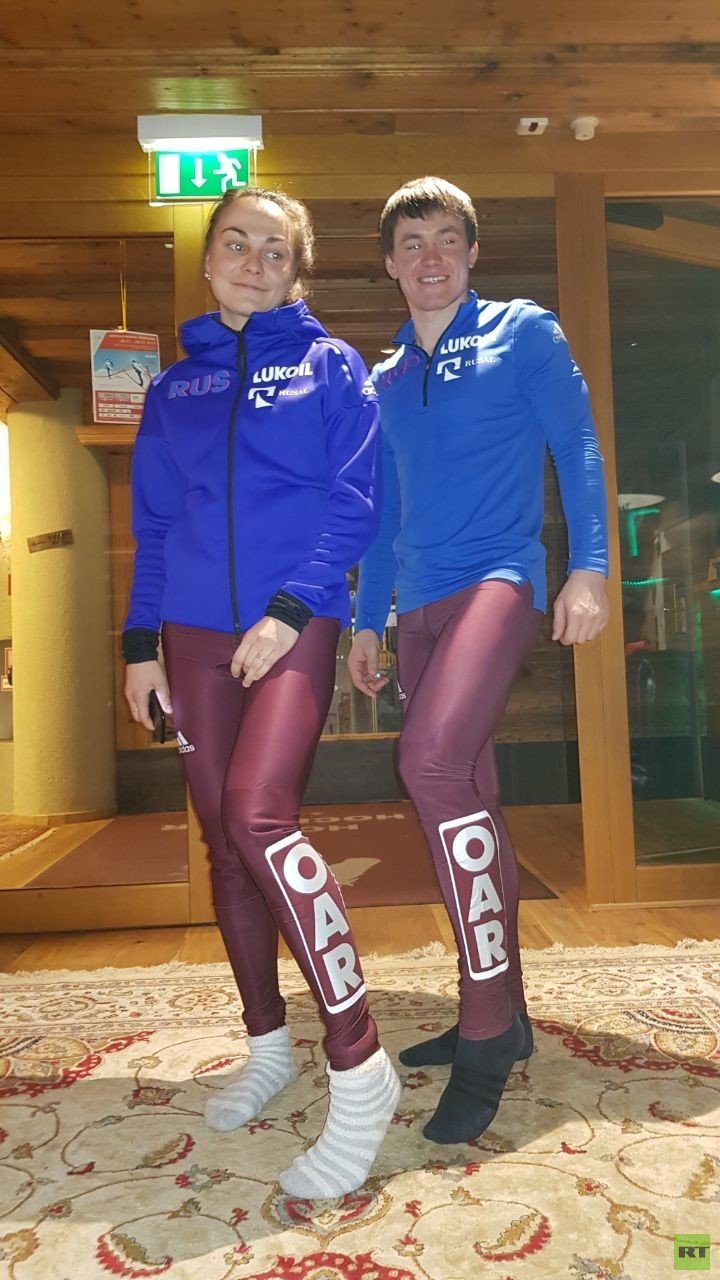 Curiously, yet symbolically, both Russian skiers have been photographed wearing their regular tops and jackets emblazoned with the customary RUS. The photo was taken during the FIS World Cup race weekend in Seefeld, Austria. FIS, or the International Skiing Federation, a close partner of the IOC, has no problem with Russian symbols, flags or emblems. The Russian Ski Federation was never sanctioned and, should a Russian win in tomorrow's race, their flag and national anthem will be used.
The international sporting world has been torn asunder by allegations of doping towards Russia with some demanding punishment and others demanding to see proof of violations first. The young Russian athletes (most of whom were too young to compete in Sochi) are quite clear – we might agree to compete with OAR written on our legs – but we always were and remain nothing but RUS at heart.
Like this story? Share it with a friend!
You can share this story on social media: