IOC publishes list of criteria used for latest Russian Olympic bans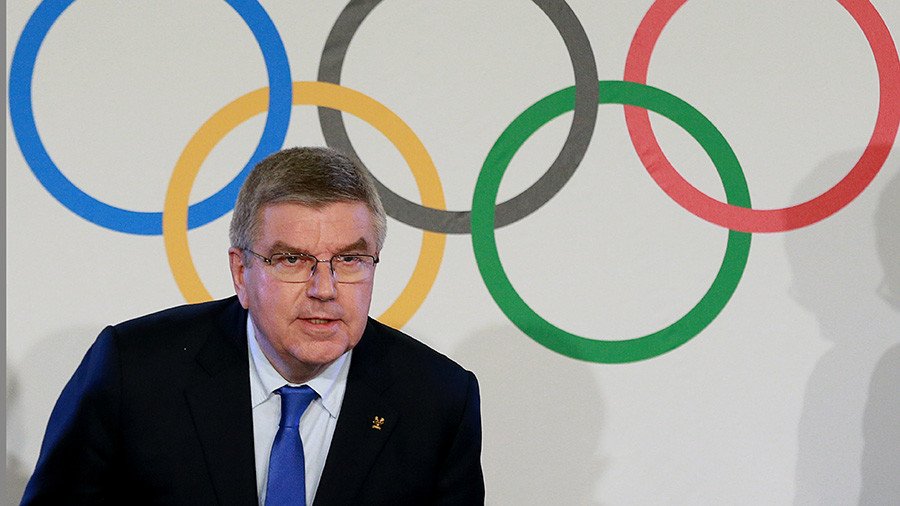 The International Olympic Committee (IOC) has released a summary of the key elements of information used by its special panel, which determined the Russian athletes who will be invited to take part in the PyeongChang Winter Games.
The news about the list of the IOC-approved Russian athletes, which didn't include a number of the team's leading medal contenders, appeared on Tuesday.
Russian Olympic Committee (ROC) vice-president Stanislav Pozdnyakov, who had received the names a day earlier, said the list does not include Olympic biathlon champion Anton Shipulin, world-title holder in cross country skiing Sergey Ustiugov, and six-time Olympic gold medalist in short track skating Viktor Ahn, despite their non-involvement in any doping cases.
READ MORE: 'Disturbing decision, no evidence' – French skiing outlet on reports of more Russian Olympic bans
The fact that none of those athletes was previously involved in doping allegations, and that all successfully underwent a number of tests outside of Russia, has provoked a massive outcry in their home country.
On December 5, the IOC disqualified the entire Russian team from February's Winter Games in South Korea as the result of the investigation into alleged doping violations, ruling that "clean" Russian athletes will be able to compete under a neutral flag as 'Olympic Athletes From Russia'.
On Thursday, the IOC published the list of criteria used when drawing up the roster of approved Russian athletes, which contains 17 points, including the findings by the Oswald Commission, previous anti-doping history, and various analysis and data..
The number of reasons to be excluded from the "clean list" is lengthy, meaning athletes who have never been caught cheating and were preparing to compete at the top level can be excluded at the very last moment.
The full list of criteria when drawing up the roster of approved Russian athletes:
Denis Oswald Commission
Anti-Doping Rule Violation (ADRV) history
Grigory Rodchenkov's 'Duchess' List
LIMS analysis
Relevant Emails
Scratches & Marks
Salt Analysis
Urine Bank
DNA Inconsistencies
Athlete Biological Passport (ABP)
Steroid Profile Analysis
Steroid Profile Manipulation
WADA OOCTP
ADAMS Whereabouts
Pre-Games Task Force Recommendations
Additional Complementary Intelligence from IFs
Additional Confidential Information provided by WADA
You can share this story on social media: