Controversy in skiing & beyond casts serious doubt on the future of world sport as we know it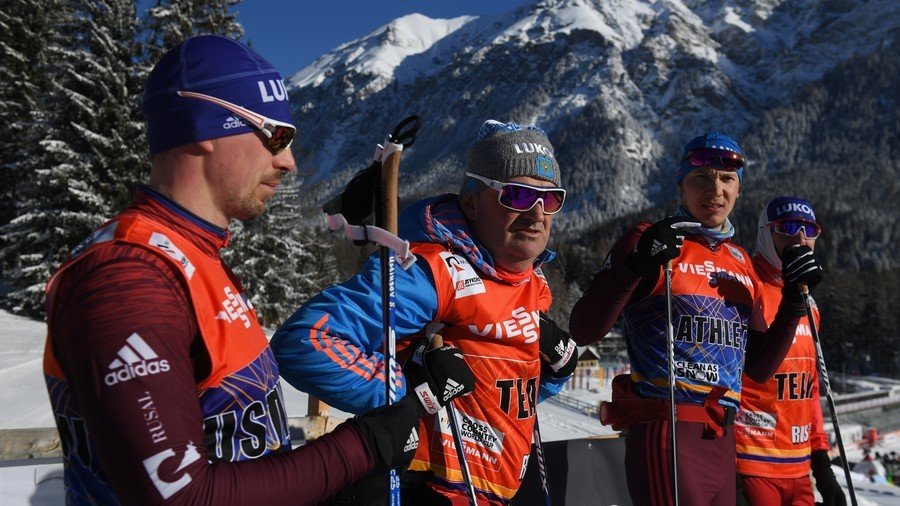 "Almost every one of my colleagues came to me here and asked 'Markus, what happened? It's total s*** what they did to you & Sergey, it's just crazy! We are really sorry for you" says Markus Cramer, the Russian skiing team coach.
The harshness of the Russian coach's words contrast markedly with the serene beauty of the Alpine resort where this conversation is taking place.
Seefeld, Austria is the very last stop for elite international skiers before they head for the Olympics in Korea. But arguably the best among them – the man who won five medals in five World Championship races last year, two of which were golds – Sergey Ustiugov won't be there with them.
Because he is not on the "list of those invited to participate" by the International Olympic Committee, a procedure invented by the IOC last December aimed at alleged doping violations in Russia.
READ MORE: Russian Olympic Committee to demand explanation from IOC over Winter Games bans
The absurduty of the situation is exacerbated by the fact that Ustiugov is right there, rubbing shoulders with and training on the same tracks as everybody else. What's more he's strong this season, and in all probability he would win the races on Saturday and/or Sunday.
The International Skiing Federation (FIS), the long time IOC partner, has seen no evidence of guilt on the part of Ustiugov and his teammates, nor any other reason why they shouldn't be allowed to compete – while the International Olympic Committee, as the world learned this week, does. Such a conflict between normally hand-in-glove partners in itself is unheard of – and the sport as a whole has been left wondering how is it going to play out in the future.
Says Cramer:
"That decision was taken without any evidence by the IOC. Nobody knows, nobody is willing to explain to us why Ustiugov cannot start! He never had any problems with doping before, he did about 45 tests last year alone – and all came out clean. What more can we do? We trained hard all year for the main competition, for the Olympics – and then one minute to midnight they say 'oh, sorry – you can't start.' For me it's a great scandal what they did to an athlete and it is very unfair!"
So what is going on, really?
"I can give you my personal opinion: when they cut (Olympic champion Anton) Shipulin, when they cut (6 times Olympic champion Viktor) Ahn, when they cut all the best athletes – to me it looks like 'we just do not want the Russians to perform well at the Olympics'"
Cramer, 54 has a formidable reputation in cross country skiing (the main reason the Russians have invited him to work with their talent – they wanted the best coach they could find). Cramer made his name when he brought a virtually-unknown Swiss female squad to relay medals in the 2004 Olympics and then coached Dario Cologna, a triple Olympic champion and one of the best skiers of this century. Could it be that to deny Cramer an invitation to Korea would somehow cast shadow of doubt on his previous successes?
Think your friends would be interested? Share this story!
You can share this story on social media: