'Outrageous': Viktor Ahn demands answers for Olympic ban in open letter to IOC chief Bach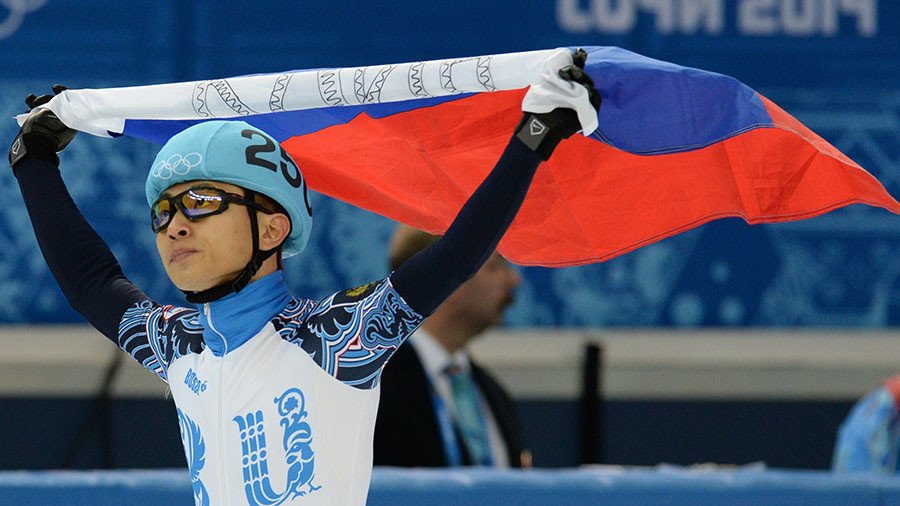 Russian skater Viktor Ahn has penned an open letter to International Olympic Committee (IOC) head Thomas Bach requesting an explanation for the "outrageous" decision to ban him from PyeongChang 2018 without concrete evidence.
Six-time Olympic champion short track speed skater Ahn was one of a number of top Russian athletes, including Olympic biathlon champion Anton Shipulin and world champion cross country skier Sergey Ustiugov, barred from competing in the PyeongChang Winter Olympics as part of the investigation into alleged state-sponsored doping.
The 32-year-old refutes any allegations of doping, and maintains he has not received any formal explanation from the Olympic governing body regarding his ban.
"I have always maintained respect to the sport itself, my rivals, the Olympic movement, and I've always complied with the anti-doping legislation," Ahn writes in the letter.
"I honestly thought that properly completing all the steps to meet the criteria to be a part of the Olympic Games, a 'clean' athlete deserves a right to compete there. However, the IOC commission has decided otherwise and didn't provide me with reasons why."
Regarding his original ban from PyeongChang, Ahn says he can "honestly declare" he did not commit any doping violation that would warrant being placed on the list of banned athletes, calling the IOC decision "outrageous."
"It is outrageous that there is no concrete reason which explains my exclusion from the Olympics, and furthermore people now view me as an athlete who used doping. After all these years in sports, this verdict of preventing me to be in the Olympics has become a symbol of mistrust to me from the side of the IOC as well as the reason of mistrust from the side of the entire sport community.
READ MORE: 'Grigory Rodchenkov confused his own evidence while testifying in CAS' – lawyer
"I hope that the IOC will ultimately declare their reason for my exclusion, so I will be able to defend my honor and dignity. I have a full right to believe and hope that I have the trust of my supporters, as well as journalists, after my long journey in short-track and with absolute absence of my fault in this situation, when I'm deprived an opportunity to participate in the Olympics."
In a twist of irony, Ahn would have competed for Russia at PyeongChang, South Korea – the country of his birth. Born Ahn Hyun-soo in Seoul, Ahn decided to switch allegiance to Russia following a conflict with his national organization, becoming a Russian citizen in 2011.
Since then he has won three gold medals for his adoptive nation, all coming at the Sochi Olympics, adding to his three golds from the Turin 2006 Games. But the 20-time world champion is now set to miss the PyeongChang Games, which take place from February 9-25.
Ahn's views were echoed by fellow Team Russia athletes, cross country skiing duo Alexander Legkov and Nikita Kryukov, in interviews given to RT. Both athletes' records were expunged from the Sochi 2014 Winter Games due to allegations of doping.
Legkov expressed his certainty that the Court of Arbitration for Sport (CAS) would favorably view appeals from 42 Russian athletes banned from PyeongChang, the hearings of which began on Monday.
"We hope for a reasonable decision because we are right. We will believe that we will be acquitted," Legkov said.
"The saddest thing would be if we remain unheard. The testimonies that we were given by our lawyers. It is too early to say something now. Let's wait for the verdict and we'll see then if its reasonable or not," said Kryukov, a gold medalist at the 2010 Games in Vancouver.
The Russian Olympic Committee (ROC) initially included 500 athletes in its Olympic application for participation at PyeongChang , which was sent to the IOC last week. The IOC's Invitation Review Panel, responsible for approving athletes, excluded 111 members, who in its view failed to meet the requirements for competition.
You can share this story on social media: