Olympic short track champion Viktor Ahn 'banned' from 2018 Games - report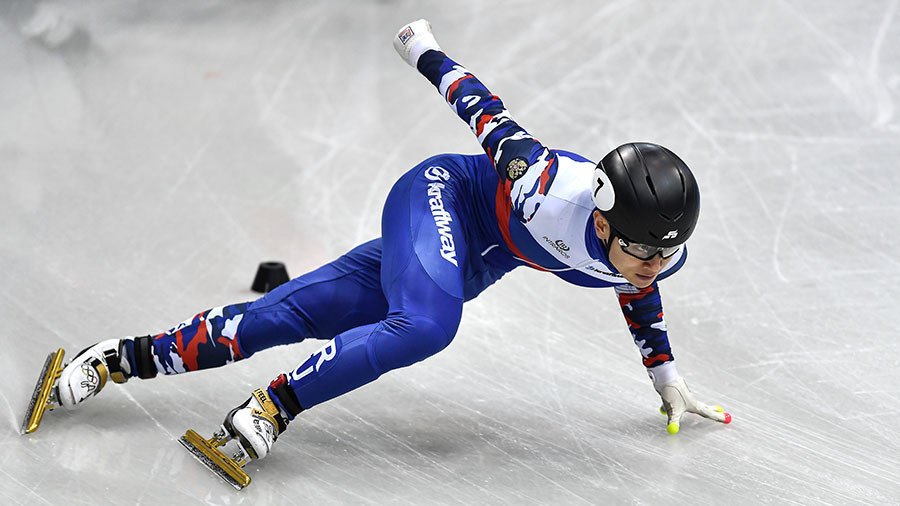 Russia's leading short track skater Viktor Ahn has been banned from the upcoming PyeongChang 2018 Winter Olympic Games as part of the investigation into alleged doping in Russian sport, sources report.
The six-time Olympic champion has been excluded from the list of Winter Games participants less than three weeks before the start of the event, which will be staged in PyeongChang in the country of his birth, South Korea, TASS reports, citing a source familiar with the situation.
Ahn competed for his native South Korea under the name Ahn Hyun-soo until 2011, when a disagreement with the Korean Skating Union (KSU) saw him acquire Russian citizenship and compete for his new country at the 2014 Sochi Games, where he earned three gold medals.
The 32-year-old earlier stated he would compete as a neutral athlete following the ban on Russian athletes at PyeongChang, but might be forced now to miss the Games due to him being mentioned in the McLaren report, the WADA-commissioned investigation into allegations of state-sponsored doping in Russia headed by Canadian lawyer Richard McLaren.
Based on the testimony of former head of Moscow Anti-doping laboratory Grigory Rodchenkov, the report was used by the International Investigative Commissions chaired by Denis Oswald and Samuel Schmid, who were tasked with investigating alleged doping violations in Russia.
At the beginning of December, acting on the recommendations of the two commissions, the International Olympic Committee (IOC) ruled to disqualify the entire Russian team from next month's Olympics, as the result of an investigation into an alleged state-sponsored doping program said to have taken place in Russia during the Sochi 2014 Winter Olympics.
Russian athletes able to prove their 'clean' career doping record, however, were given the green light to compete in PyeongChang on the condition they met the requirements stipulated by a specially-created Invitation Review Panel.
READ MORE: WADA offered money to whistleblower athletes – Fancy Bears leak
It's more likely that six-time world champion Ahn has not been approved by the Invitation Review Panel, as his name was mentioned in the McLaren report. It is reported that Ahn's team partners Denis Airapetyan and Vladimir Grigoryev have also been barred.
More than 40 Russian athletes, including Sochi Olympic champions Alexander Legkov, and Alexander Tretyakov have been slapped with life bans from the IOC and had their Sochi records annulled as punishment for alleged doping violations in Sochi.
You can share this story on social media: