Hottest Russian whistleblower? Meet Ekaterina Kostyunina, football referee (PHOTOS)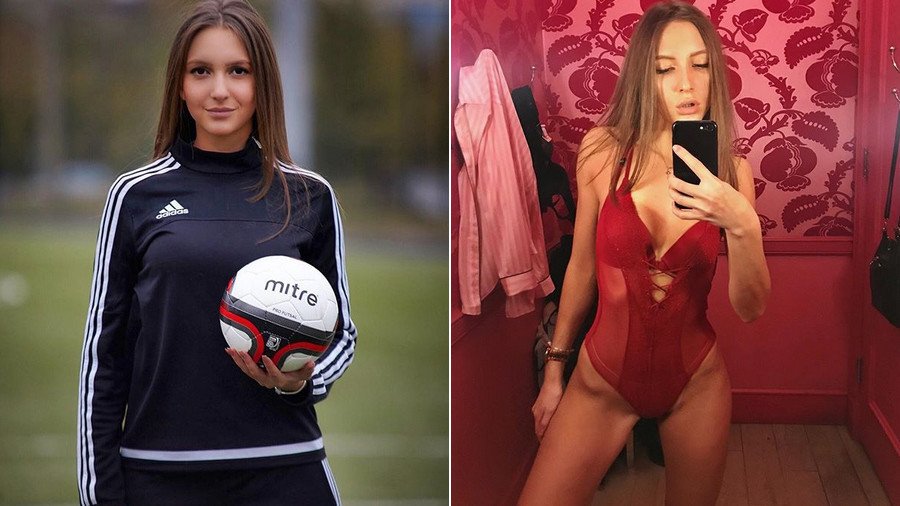 Russian referee Ekaterina Kostyunina has long been dubbed the country's most beautiful football official – and it's easy to see why thanks to her Instagram pictures.
Kostyunina, originally from the Siberian city of Krasnoyarsk, officiates semi-professional games in Russia.
Before moving to Moscow, she played for the local student football team representing Krasnoyarsk State Pedagogical University. She also supports her hometown club Yenisey, who play in the Russian second division.
She switched to football at the age of 12, abruptly giving up her dancing classes and subsequently spending all her spare time in the playground, kicking a ball around together with her schoolmates.
After being invited to referee a match, Kostyunina opted to stay in the sport she was smitten with by becoming a referee.
She treats her profession seriously, and dreams of becoming a FIFA-accredited referee.
The 22-year-old is an active social media user and has nearly 100,000 followers on Instagram – an audience which is constantly growing mainly because of the revealing snaps Kostyunina frequently posts.
The referee with glamor-model looks said that she's never had any trouble on the pitch, and on the contrary often receives flowers after matches from players.
She is also well known for her lavish lifestyle, and complained in one interview that the money she earns on the field is not enough to fund the expensive dresses and shoes she is fond of wearing.
Kostyunina says that her refereeing role requires physical strength and discipline, which is why she regularly works out and eats healthily to stay in good shape.
You can share this story on social media: