Mutko appointed to UN organizing committee days after stepping down as RFU head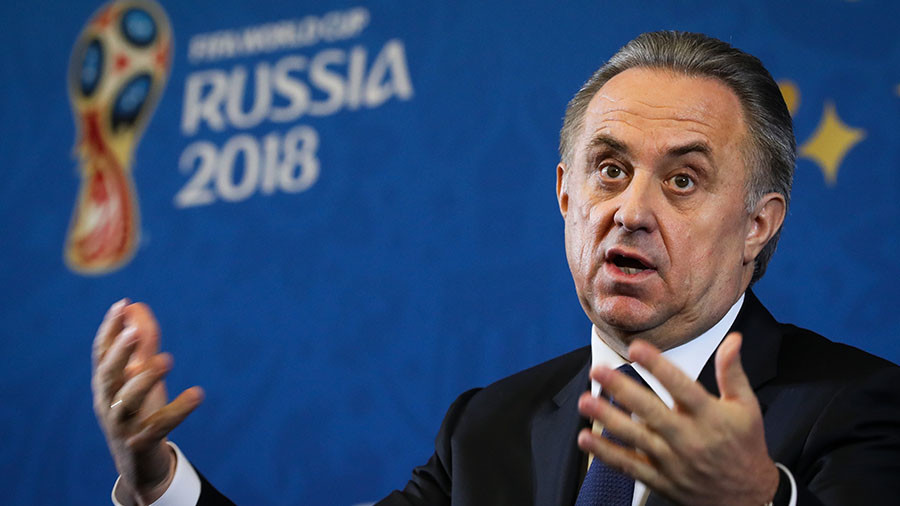 Vitaly Mutko has been appointed head of the Organizing Committee for a UN World Tourism Organization (UNWTO) assembly just days after stepping down as Russian Football Union head amid doping allegations.
Russian Deputy Prime Minister Mutko has been commissioned to supervise the organization of the 23d General Assembly of the UNWTO, which is scheduled to take place in St. Petersburg in 2019. The event is expected to attract new tourism to the city, enhancing its image as a tourist destination.
The news on Mutko's new post comes just under two weeks after his resignation as chairman of Russia's 2018 World Cup Local Organizing Committee on December 27. Mutko explained that the earlier decision was made in the interests of the World Cup.
One day prior, Mutko also temporarily stepped down as Russian Football Union (RFU) President in the wake of accusations concerning his involvement in an alleged state-sponsored doping system in Russia.
It was reported the 59-year-old would leave his RFU post for six months to concentrate on legal proceedings relating to the lifetime Olympic ban handed to him by the International Olympic Committee (IOC).
Mutko filed an appeal with the Court of Arbitration for Sport (CAS) to overturn the IOC's verdict, which will be heard after the 2018 PyeongChang Olympics. As the games will run from February 9 to 25, Mutko will be unable to attend.
The allegations arose from Mutko's name being mentioned in the McLaren report, based on the testimony of the former head of the Moscow anti-doping laboratory Grigory Rodchenkov, who fled to the USA in 2015.
On Wednesday, CAS confirmed that in the week beginning January 22, it will hear the cases of 42 Russian athletes facing Olympic bans relating to alleged doping at the 2014 Sochi Winter Olympics.
READ MORE: Court of Arbitration for Sport to hold hearings on banned Russian athletes from Jan 22
You can share this story on social media: