'Baby Olympics': Bahrain plans first-ever sports fest for kids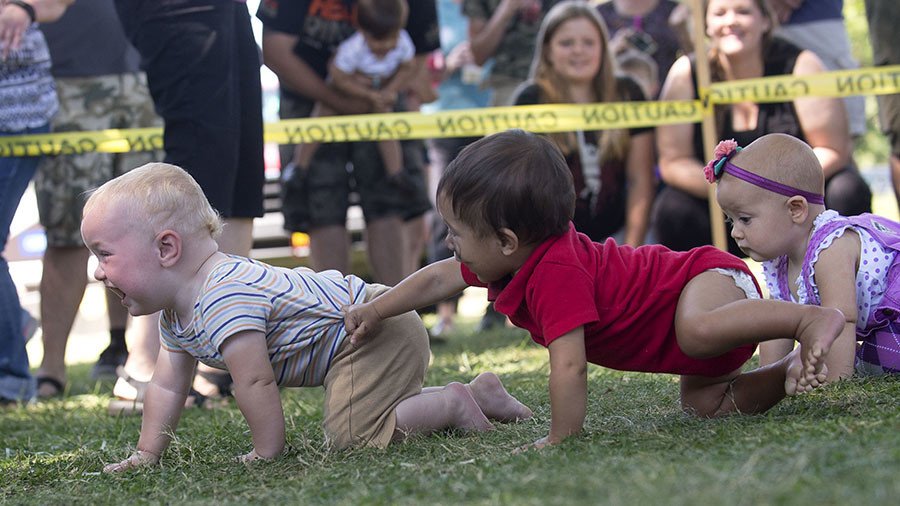 Bahrain has unveiled plans to stage the first ever Baby Olympics in April, where medals will be contested by two to four year-olds, in a bid to promote the Olympic principles and exercise at a young age.
The Bahrain Olympic Committee (BOC) intends to include five disciplines. The Athletics competition will host three events: medley relay for four year-olds, a hurdles toddle for three year-olds, while participating two year-olds will cross a specially designed stretch of 15 meters in a freestyle race.
Other Olympic events will include a freestyle gymnastic moves contest, a free-kick competition in football, a basketball free-throws contest and a weightlifting show.
Kindergartens from all over the country will be involved in a number of sports activities to prepare their kids for the event, which could look a lot like a popular spoof video released by the Olympic Channel last year about a "Baby Olympics".
During a preparatory meeting, which was held at Bahrain's National Stadium, BOC General Secretary Abdulrahman Askar, who also heads Bahrain's Supreme Council for Youth and Sports, discussed the idea of hosting the Baby Olympics at Isa Sports Complex with BOC projects manager Lounes Madene.
The main goal of hosting the baby games is to popularize sport in the kingdom while introducing basic Olympic values to prospective Olympic athletes.
So far, no Bahrain-born athlete has ever taken a medal at the Olympics, and the country's modest medal record has been mainly attributed to naturalized runners granted citizenship of Bahrain.
READ MORE: Saudi footballer faces jail for illegal 'dabbing' on touchline
Ethiopian native Maryam Yusuf Jamal opened up Bahrain's Olympic medal count in 2012 after finishing third in the women's 1500m race at the London Games.
Kenyan-born long-distance runner, Ruth Jebet, who has been competing for Bahrain since 2013, won the country's maiden gold in the women's 3000m steeplechase at Rio 2016, while another former Kenyan, Eunice Kirwa, settled for silver in the women's marathon.
You can share this story on social media: