F1 star Hamilton apologizes for 'boys don't wear princess dresses' comment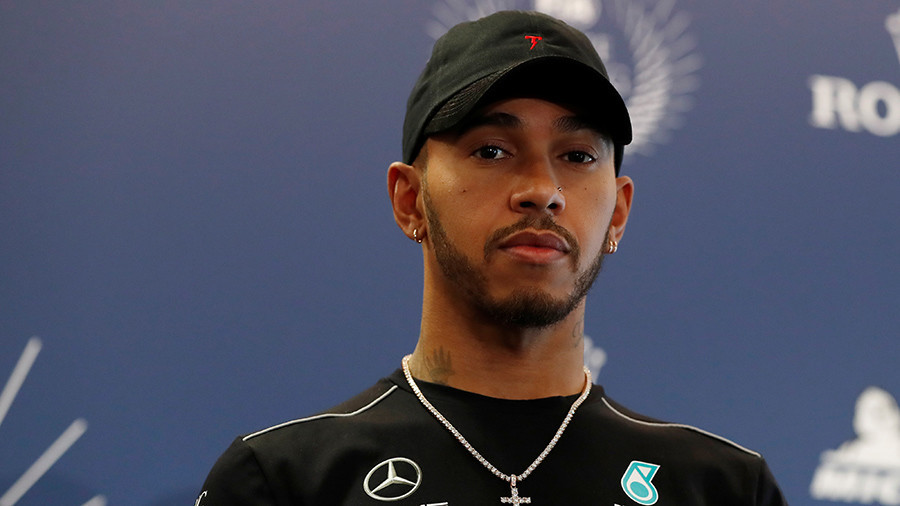 Formula One driver Lewis Hamilton has apologized for an Instagram video in which he criticized his young nephew for wearing a dress.
The British F1 world champion had made the comments in a video posted on his Instagram account, apparently filmed on Christmas Day, which showed Hamilton's young nephew wearing a pink and purple dress.
"I'm so sad right now. Look at my nephew," Hamilton is heard saying in the clip, before asking the child: "Why are you wearing a princess dress? Is this what you got for Christmas?"
When the young boy replies "yes," Hamilton says: "Why did you ask for a princess dress for Christmas?" He then shouts: "Boys don't wear princess dresses!"
The post was later deleted, and Hamilton, 32, apologized for his "inappropriate" comments in a tweet on Tuesday.
"Yesterday I was playing around with my nephew and realised that my words were inappropriate so I removed the post," he tweeted. "I meant no harm and did not mean to offend anyone at all. I love that my nephew feels free to express himself as we all should.
"My deepest apologies for my behaviour as I realise it is really not acceptable for anyone, no matter where you are from, to marginalise or stereotype anyone," he added.
"I have always been in support of anyone living their life exactly how they wish and I hope I can be forgiven for this lapse in judgement."
The four-time world champion, who has 5.7 million Instagram followers, came in for widespread criticism on social media over the comments.
Twitter user Nicholas Cresswell said the Mercedes driver needed "therapy for internalised homophobia," while performance artist Travis Alabanza said the clip was "gross."
Others, however, said the apology was an example of "political correctness gone mad."
Hamilton claimed his fourth world title this season, putting him joint third on the all-time list.
READ MORE: F1 star Lewis Hamilton under fire for 'dodging tax' on $20mn luxury jet
However, he also came under scrutiny off the track in November as part of the Paradise Papers leaks, in which it was claimed he avoided paying tax on a luxury $20 Bombardier jet he imported into the Isle of Man in 2013. The driver denies any wrongdoing.
You can share this story on social media: