Finalists chosen for Russian National Football Team 'New Year wishes' initiative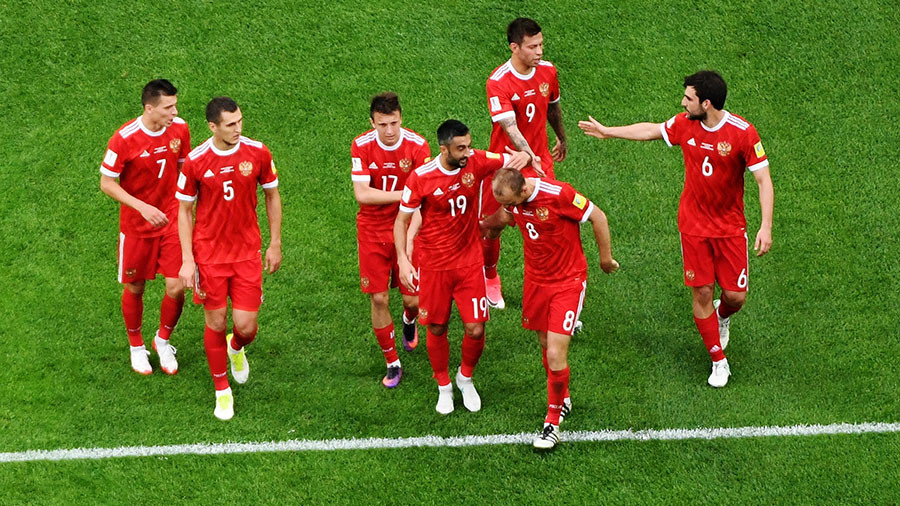 The Russian Football Union (RFU) has announced the finalists of a charity project in which members of the national football squad fulfill New Year wishes of young football fans.
Kids under 14 years of age were invited to send their New Year wishes in a letter or video from November 22 to December 13 to stand a chance of their dreams coming true, with footballs, jerseys, goalkeeping gloves and attending a team training session among the most popular gift wishes by the children.
The organizers of the project, which placed emphasis on those from disadvantaged backgrounds, received almost 3,000 gift requests from all corners of Russia and have whittled the list down to 121 finalists.
"The list of finalists has been published! We have received a lot of sincere and kind messages from the kids. It was extremely difficult to choose winners, we are grateful to anyone who supports and cheers for Team Russia," the team wrote on their official Twitter account.
The team also posted a recorded message from young fan Gleb, in which he asked for golden boots and a football signed by the national team members.
Список финалистов опубликован! Мы получили очень много искренних и добрых писем от детей. Было трудно выбирать победителей, мы благодарны всем, кто нас поддерживает и болеет за @TeamRussia !
Список можно посмотреть на сайте rfs.ru
По всем вопросам пишите на podarok@rfs.ru pic.twitter.com/hweMJkKzmh

— Сборная России (@TeamRussia) 21 декабря 2017 г.
The New Year gift campaign was launched in November and included the participation of Russian internationals Alexei and Anton Miranchuk, Dmitry Tarasov, Georgiy Dzhikia, Ilya Kutepov, Alexander Golovin, Andrei Lunev, Daler Kuzyaev, Magomed Ozdoev, Anton Zabolotny and Evgeni Chernov.
Speaking of his own childhood wishes at New Year, Zenit St. Petersburg goalkeeper Andrei Lunev said: "When I was little, I dreamt of a real football, a professional one. Back then it was not possible to get one. But, fortunately, times change. And now many dreams are a lot simpler to come true. For us this project is an opportunity to help different children, including those who are disadvantaged."
READ MORE:Russian football team in project to 'make New Year wishes come true' for young fans
Spartak Moscow defender Georgiy Dzhikia commented: "It is often said that the fans are the 12th player on the field, and so we want to help our young 12th player to become happier, because together we are a team."