IOC sanctions Russian women's ice hockey squad, annuls Sochi results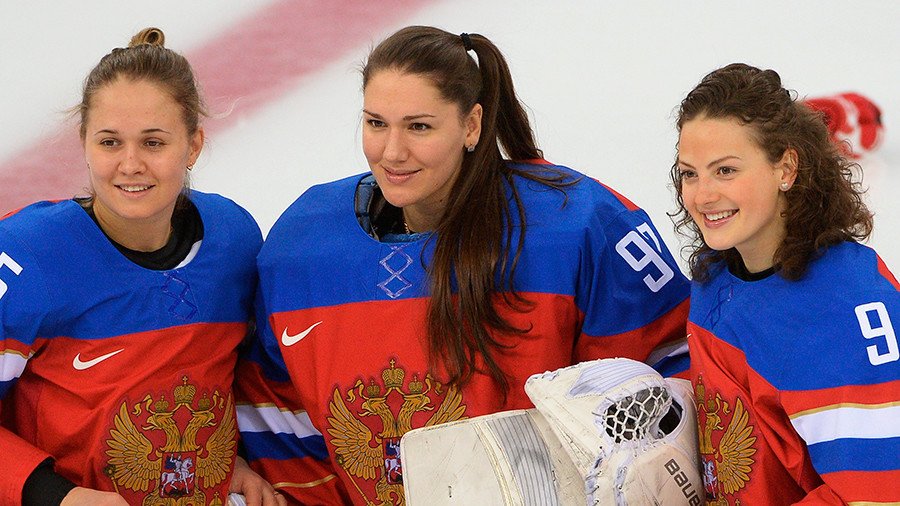 The International Olympic Committee (IOC) has extended its sanctions against Russia by adding six members of the national women's ice hockey team to the long list of athletes who are now prohibited from participating in any future Olympics.
The results of the Russian women's ice hockey squad from the 2014 Sochi Games, where they finished sixth, were also annulled by the IOC on Tuesday.
"Today the International Olympic Committee has published new decisions from the Oswald Commission hearings, which are being conducted in the context of the Sochi 2014 forensic and analytic doping investigations," the IOC official statement read.
"As a result, six Russian ice-hockey players, Inna Dyubanok, Ekaterina Lebedeva, Ekaterina Pashkevich, Anna Shibanova, Ekaterina Smolentseva and Galina Skiba, have been sanctioned. The case opened against a seventh athlete has been closed without a sanction."
The Olympic governing body did not exclude the possibility of opening new cases against Russian athletes as the investigation into alleged doping continues. "As some investigations are still ongoing (notably the forensic analysis of the bottles), it cannot be excluded that there might be new elements that would justify opening further new cases," the IOC said.
On Monday, it was announced that the IOC had opened proceedings against three more cross-country skiers – Nikita Kriukov, Alexander Bessmertnykh and Natalia Matveeva – as part of the commission led by Denis Oswald, which looked into doping allegations against Russia.
Olympic and world champion Kriukov, whose participation in the upcoming Games in South Korea is now under threat, said that he was shattered by the news and expressed fear that he would suffer the same fate as his teammates who were sanctioned by the IOC last month.
READ MORE: 'IOC decision is against Russia, not just athletes' – 3-time Olympic champion Irina Rodnina
In November, six Russian skiers, including Olympic champion Alexander Legkov and the two-time Olympic runner-up Maxim Vylegzhanin, were slapped with life bans for any future Winter Games and had their Sochi records wiped out over alleged doping manipulations.
A total of 31 athletes who represented Russia at the 2014 Games in Sochi have already been penalized by the IOC for alleged doping violations indicated in the McLaren report, which was taken as a basis by the Oswald Commission. Russia has been stripped of four gold medals from Sochi, meaning it has dropped from first to fourth place in the Games medal table.
Last week, the IOC banned Russia from competing at the 2018 Winter Olympics in South Korea, but permitted "clean" Russian athletes to perform in PyeongChang under a neutral flag.
On Tuesday, the Olympic Assembly of the Russian Olympic Committee supported the athletes' decision to compete in South Korea as neutrals, rejecting the idea of boycotting the Games which had been voiced by several Russian officials, who insisted the country should retaliate against the IOC's ruling to ban its national emblems in PyeongChang.
You can share this story on social media: