Moscow flash mob shows support for Russian athletes amid IOC ban
More than 1,000 Russian fans took part in a flash mob at Moscow's biggest skating rink on Sunday, to show support for the athletes banned from competing under the Russian flag at the PyeongChang 2018 Winter Olympics.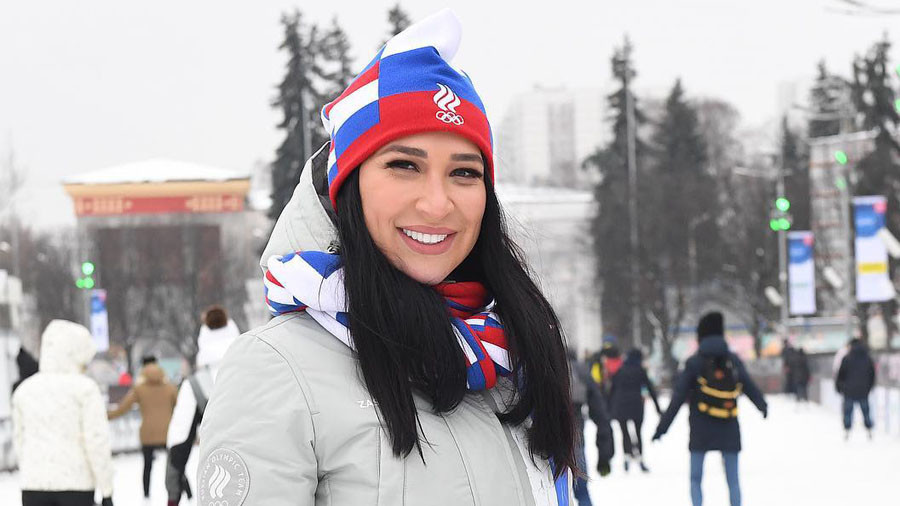 The event, held at the famous Moscow park VDNKH, was organized by Russia's Olympic uniform designer Zasport, which was scheduled to supply the Russian national team's Olympic kit, had it not been for the recent International Olympic Committee's (IOC) ruling, banning Russian emblems at the Winter Games next year.
"Our athletes have been offered to go to the Olympics under the neutral flag, but nobody can prohibit fans from displaying the national tricolor, and we can support our national team together," Zasport founder Anastasia Zadorina wrote on Instagram.
"And today we see how many people are showing their support to our athletes - that's really cool!"
Displays of the Russian tricolor were made by hundreds in attendance, who made a huge white, blue and red flag out of colorful banners.
Among the flash mob participants were Olympic synchronized swimming gold medalist Alla Shishkina and two-time Olympic champion in artistic gymnastics Aliya Mustafina. Both Olympians urged Russian athletes to take part at the PyeongChang Games, in spite of the IOC ruling.
Last week, the IOC Executive Board meeting voted to ban Russia from PyeongChang for alleged systematic doping violations, after an independent investigation by former Swiss president Samuel Schmid, filed on behalf of the IOC.
Russian athletes who can prove their 'clean' doping history will be allowed to enter under a neutral flag, subject to an application to a special doping review panel. Olympic team members are expected to meet to discuss the proposal on December 12.
READ MORE: Putin: IOC ban 'politically motivated,' but Russia will not boycott Olympics
You can share this story on social media: