Ovechkin takes puck to the face, gets stitched up & leads Caps to victory (VIDEOS)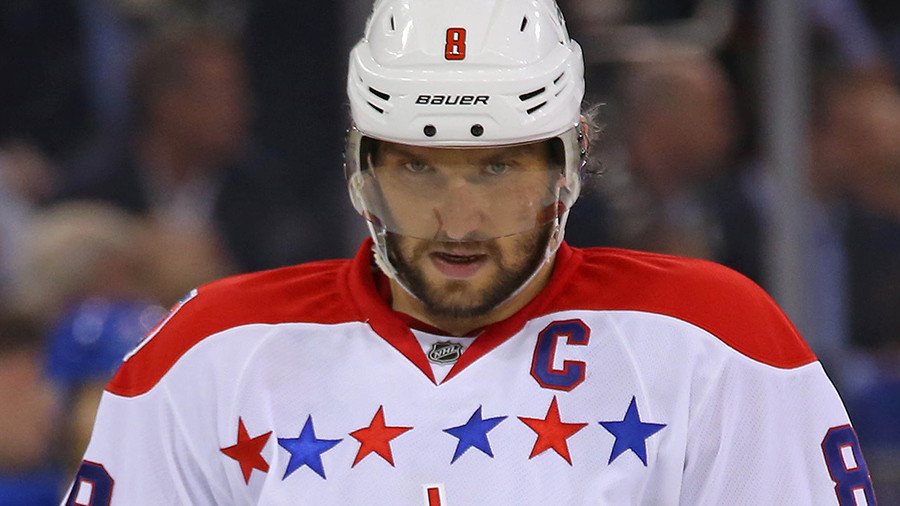 Russian hockey legend Alexander Ovechkin had to get his lip stitched back together after taking a puck to the face during Saturday nights' game between his Washington Capitals and Minnesota Wild.
Ovechkin, affectionately dubbed 'Ovi' by Caps fans, mistimed an intercept in the second period and felt the full force of Wild forward Chris Stewart's pass, which slipped under his helmet visor and smacked him right in the kisser.
The Capitals' captain shed plenty of blood on the ice before dusting himself off and heading for the locker room for some much-needed medical attention with 11 minutes to go before the break. Undeterred by the minor flesh wound, Ovechkin took to the ice again in the third period.
"Just try to feel my tooth, and it's fine," Ovechkin said with a stitched upper lip in the post-game interview. "Just moving a little bit, but it's fine. It's hockey."
The game marked a reversal of fortune for both teams, as the Caps needed to settle after taking a beating on the road with consecutive 6-3 and 6-2 losses. They won the game 3-1, ending Minnesota's recent winning streak and making it five wins in a row at the Capital One Arena.
You can share this story on social media: