Russian Premier League game set to go ahead despite -20C forecast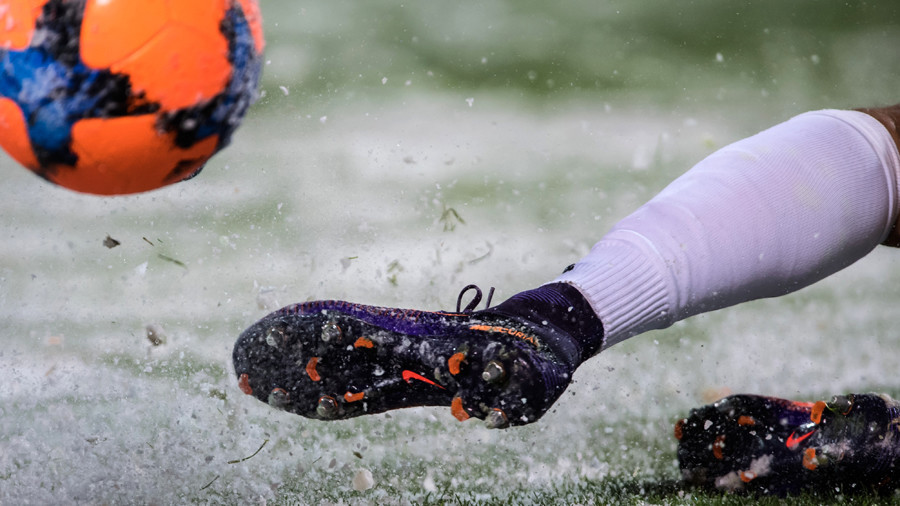 Forecasted temperatures of as low as -20C (-4F) will not be enough to stop Saturday's Russian Premier League game between SKA Khabarovsk and CSKA Moscow from going ahead, according to reports.
The two teams will take to the pitch at 7pm local time in Khabarovsk in the Far East of Russia under clear skies but with temperatures skirting -20C (-4F), according to weather service Gismeteo. The wind chill factor could make it feel even colder, meaning players have to contend with an icy -24C.
The teams are both ready to brave the freezing temperatures, Lenta reports.
Earlier on Friday, SKA Khabarovsk tweeted that their arena – Stadion Imini Lenina, or 'Lenin Stadium' – was ready for the game.
Likewise, CSKA Moscow tweeted a picture of the team departing on their flight to the Far East of Russia, also noting the seven-and-a-half-hour journey ahead of the team from the Russian capital.
Indeed, the icy conditions are not the only challenge teams traveling to Khabarovsk face, as the city lies a full seven time zones ahead of Moscow.
SKA are due to take on Lokomotiv Moscow on Monday, with similar temperatures forecasted. The Moscow team have reportedly asked SKA to relocate the game to the Black Sea resort of Sochi, citing "significant risk" to the health of the players.
READ MORE: Ruthless Russian football: 'Sole spectator' braves snowstorm in youth league match (VIDEO)
The Russian Premier League authorities passed a law in 2015 that prevents games from taking place in temperatures below -15C. In November 2016, a game between Tom and Terek, due to be played in the Siberian city of Tomsk, was postponed due to temperatures predicted to be as low as -25C.
The Russian Premier League takes a winter break between the middle of December and the start of March, and concludes in mid-May.
SKA Khabarovsk currently sit bottom of the RFPL on 12 points from 16 games, three points adrift of Dynamo Moscow. CSKA Moscow are in fourth, seven points behind leaders Lokomotiv.