Ruthless Russian football: 'Sole spectator' braves snowstorm in youth league match (VIDEO)
Published time: 29 Oct, 2017 10:45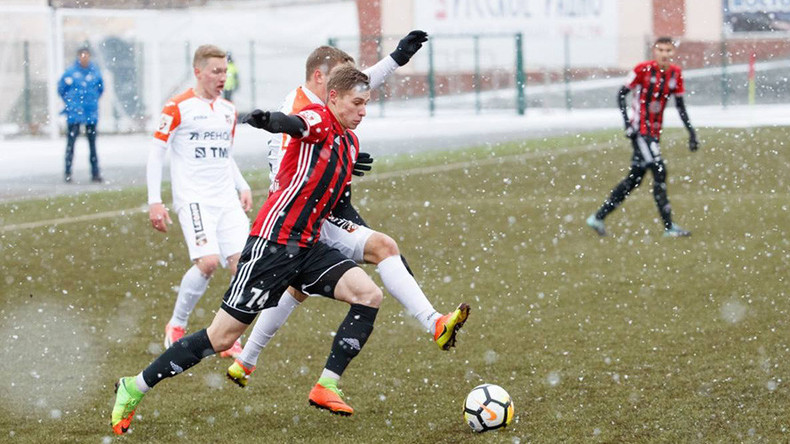 A sudden snowstorm turned an otherwise normal Russian football youth league match into a spectacle worthy of every stereotype about the country. The initially green field was covered in snow in a matter of minutes.
The extreme weather episode happened on Saturday during a match hosted by Amkar Perm, with visiting FC Ural Yekaterinburg. Perm, which is located just west of the Ural Mountains, is transitioning into winter along with the rest of the European part of Russia.
Roughly 15 minutes into the game, snow started falling. By minute 35, the flurries turned into a proper snowstorm, rapidly covering the field. After 45 minutes, the referee couldn't even find the center spot for the kick-off after a goal.
Footage of the match shows a single spectator in the stands braving the extreme weather, with the commentator saying the "poor soul" may become covered in a snowbank by the end of the match.
FC Ural tweeted photos of the match with comments like "ruthless Russian football," as the visitors were demolished by Amkar Perm 5:1. The Yekaterinburg club also acknowledged that the extreme weather was not the reason for their defeat.
The storm didn't last long, and the second half was relatively snow-free, as the field was cleared during the break.