'I have never felt more emasculated' – Actor & ex-NFL player Terry Crews on sexual assault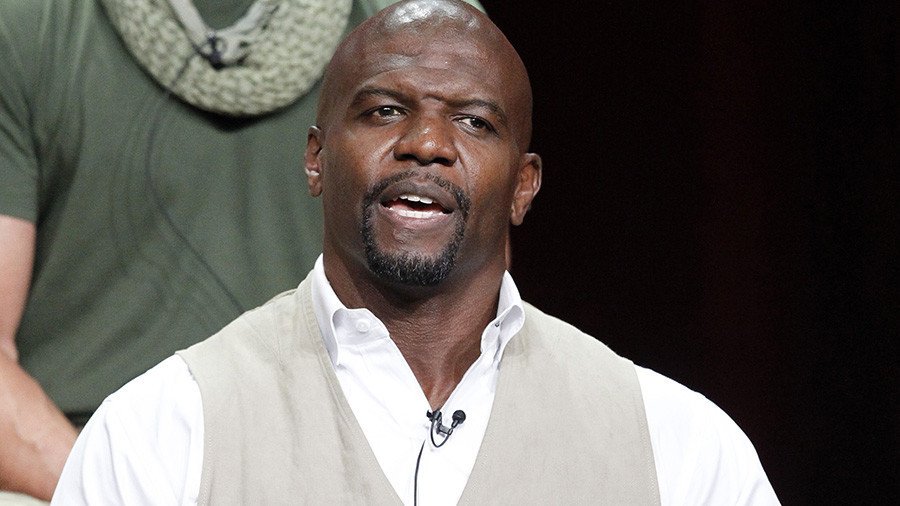 Actor and ex-NFL player Terry Crews has opened up about being the victim of alleged sexual assault by Hollywood superagent Adam Venit, becoming one of the first prominent male entertainers to share his experience during an emotional US TV interview.
Crews played in the NFL from 1991 to 1997, during period which he turned out as a linebacker for the LA Rams, San Diego Chargers, Washington Redskins and Philadelphia Eagles before retiring to embark on a successful film and TV career.
The 'Everybody Hates Chris' and 'White Chicks' actor explained that he and his wife were attending an event in February 2016 with Adam Sandler, whom Venit, head of the motion picture department at William Morris Endeavor (WME), also represents, when the disturbing series of events unfolded.
"The first time I ever actually had an interaction with him [Venit] was at this event. I'm looking at him and he's basically staring at me and he's sticking out his tongue," Crews told GMA host and fellow former NFL player Michael Strahan.
Crews said Venit persisted with "overtly sexual tongue movements" before approaching the movie star and "squeezing" his genitals, repeating the behavior multiple times before Crews forcefully pushed Venit away, at which the latter "giggled and laughed" in response.
"I have never felt more emasculated, more objectified. I was horrified," Crews said of the alleged assault.
"He [Venit] was acting so weird and so strange that I put myself between him and my wife because with the tongue thing I just couldn't understand. It's so bizarre, I wake up every morning thinking 'did this really happen.' It's nuts."
Immediately after the incident, Crews approached Sandler, whom he said was equally baffled by the news of Venit's alleged behavior. Crews credits his wife for persuading him to keep calm despite wanting to "punch a hole in his [Venit's] head."
"If I would have just retaliated, in defense, I would be under the jail right now. And that's one thing I knew, being a large African-American man in America, I would be seen as a thug. I'm not a thug, I'm an artist," Crews said.
"She had me prepared, she knew something like this could happen and when it did, man, she was just right there for me, she was right there with me and she saw the whole thing."
Crews filed a police report on the assault last week, claiming that "people need to be held accountable" for the "abuse of power" in Hollywood, being compelled to do so by the 'MeToo' movement instigated by actress Alyssa Milano in response to allegations against disgraced former producer and Hollywood power-player Harvey Weinstein, which encourages women to speak out against sexual assault.
Crews, who has appeared in 'The Expendables' film series and currently stars in cop sitcom 'Brooklyn Nine-Nine,' is the first prominent male actor to come forward with similar allegations, being compelled to do so by the movement.
"Actually I let it go. I put it in the back of my head, and I understood why women everywhere had to let it go, but let me tell you, when the Weinstein thing started happening, I got PTSD.
"People say 'well why didn't you come forward sooner.' But when a person of power breaks that boundary, you are a prisoner of war. You're in a camp. Because you're trying to figure out when is the right time to come out."
READ MORE: Soviet double-Olympic champion gymnast accuses 'monster' former teammate of rape
"I will not be shamed. I did nothing wrong," Crews said, further comparing the situation of young actors and actresses being forced into uncompromising situations as "a hostage situation" and those who abuse trust as "terrorists."
WME stated it had suspended Venit, who also acts as agent for 'Rocky' and 'Rambo' leading man Sylvester Stallone and comedian Eddie Murphy and whose influence Crews said stretched to "almost everyone" he knew in the industry.
In October, WME dropped their representation of journalist and political commentator Bill O'Reilly after it emerged he paid a $32 million settlement to a woman who accused him of sexual misconduct.
You can share this story on social media: