IOC annuls results of 4 Russian skiers, strips 2 more medals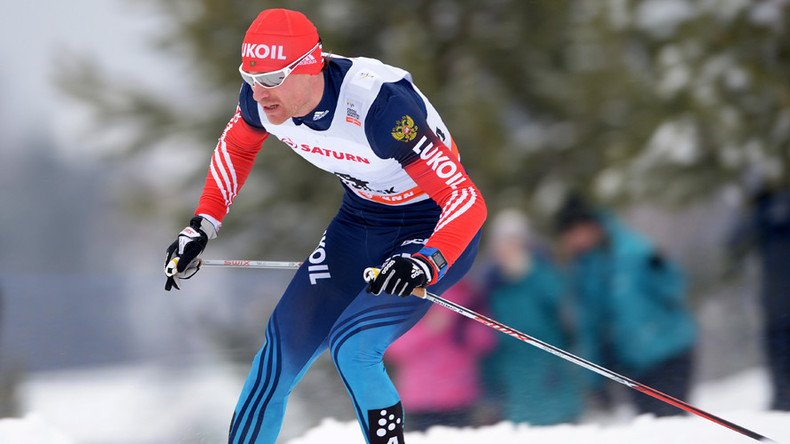 The results of four Russian skiers from the 2014 Sochi Olympic Games have been annulled by the International Olympic Committee (IOC). Russia's Cross-Country Skiing Federation president announced the verdict on Thursday.
Alexey Petukhov and Maxim Vylegzhanin, along with two female teammates, Evgenia Shapovalova and Julia Ivanova, were stripped of their results from Sochi on the basis of the IOC Disciplinary Commission headed by Denis Oswald, federation President Elena Valbe told RSport.
According to Valbe, all four athletes will also be barred from participation in the upcoming Olympic Games.
The decision means that Russia will lose two more Olympic awards: the silver medal in the men's team sprint achieved by Vylegzhanin, and gold in the men's 50km marathon. The latter medal had already been reallocated to Vylegzhanin following the recent disqualification of another Russian skier, Alexander Legkov.
Following the news RT contacted Vylegzhanin and the head coach of the Russian cross-country ski sprint team for comment.
"We will submit an appeal to the Court of Arbitration for Sport (CAS) and continue to sue," Vylegzhanin told RT.
"The winter season will start soon and I would like to perform, especially considering the fact that I didn't compete last year for reasons I don't understand. This disqualification has been given for no reason. Of course, I'm not in a good mood now. Now we will wait for the decision of the International Ski Federation (FIS), whether it will allow us to take part in events under its guidance," he added.
Yury Kaminsky, the head coach of the Russian cross-country ski sprint team, also shared his views on the situation with RT. "The IOC relies on the postulate: the athletes couldn't have been unaware of manipulations," he said.
"First of all they (manipulations) were not proved. The opening of doping samples runs with WADA jurisdiction. It was they who slipped up and now they are trying to shift the blame onto Russian sport. We can ask a lot of counter-questions. Were there any scratches on the sample bottles of athletes from other countries? Of what origin were they? Were the bottles scratched at any other competitions?"
The coach also outlined that the doping investigation regarding Russian athletes is not being held "for the sake of fairness."
He added: "All this is happening not for the sake of fairness, but rather due to the political reasons ahead of the Olympics. Four years have passed, the scandals have been discussed for a year, but decisions are made just months before the Games. This is done to keep the athletes and the country in stress."
Last week, the IOC handed life bans to two Russian skiers, Legkov and Evgeniy Belov, on the basis of the evidence provided by the same Oswald Commission into alleged doping by Russian athletes. The committee, however, did not specify the kind of doping violations Legkov and Belov had allegedly committed.
You can share this story on social media: