Tibetan football team that takes oxygen breaks at sky-high stadium reaches China pro leagues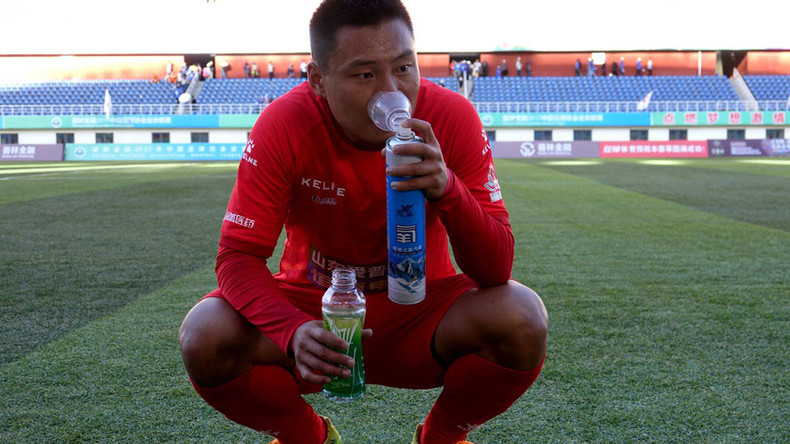 Lhasa Chengtou, a football team that takes regular oxygen breaks due to the stifling altitude of their stadium 3,658 meters (12,000 feet) above sea level, has become the first Tibetan side to reach China's professional leagues.
Chengtou play their home games at the 735-million-yuan ($110 million) Lhasa Recreational and Sports Centre, situated in the capital of southwest China's Tibet Autonomous Region.
The club recently gained promotion from the China Amateur Football League, the country's fourth tier, to Chinese League Two, with a 2-1 play-off victory over two legs against Shenyang Dongjin.
Chengtou's home leg against Shenyang Dongjin was held 4,000km away at a neutral venue in Huizhou, ostensibly due to problems with the pitch, but many believe the real reason was the altitude.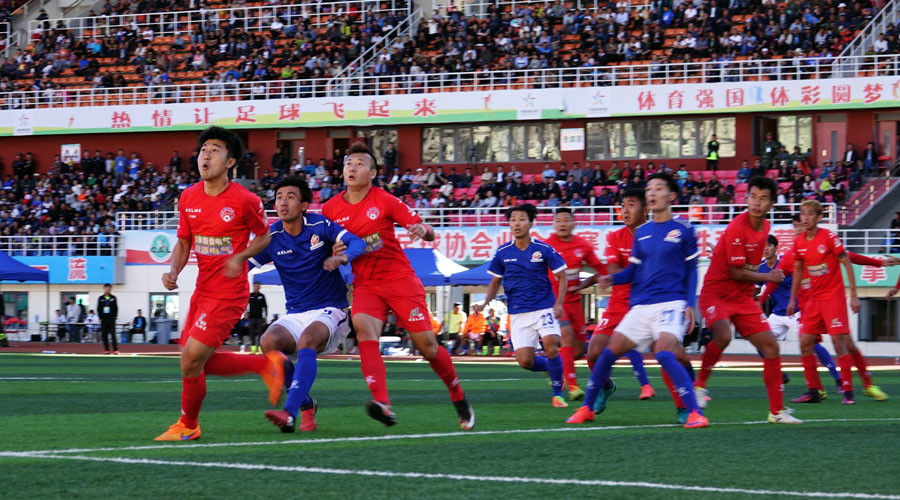 In August, the Chinese Football Association (CFA) approved an application from the club for players to use oxygen masks every 15 minutes during games at the mountainside stadium, with all players being allowed additional oxygen whenever they need it.
Chengtou were also ordered to provide visiting players and staff with sufficient oxygen and any necessary medical care and services throughout their stay in Lhasa.
Despite the CFA rulings on oxygen reserves, which are lined up in handheld canisters at the side of the pitch, doubts remain over whether the organisation will allow the club to play at the 20,000-capacity ground due to its extreme conditions.
READ MORE: Kick off! French footballer red-carded for booting a fan in the head before game starts (VIDEO)
Although Tibet is probably best known for the Dalai Lama and quaint Buddhist temples, Chengtou officials are adamant the population is as football-mad as any other.
"Football has deep foundations among the people in Tibet and it is absolutely [their] first sport," Wang Dui, a senior club official, told the state Xinhua news agency, AFP reported.
"Go and have a look in the older part of town in Lhasa, you can see kids playing football everywhere in the alleys after school. Lhasa has its own street football culture," he added.