Eye-popping: Horror as goalkeeper suffers freak knee injury (GRAPHIC VIDEO)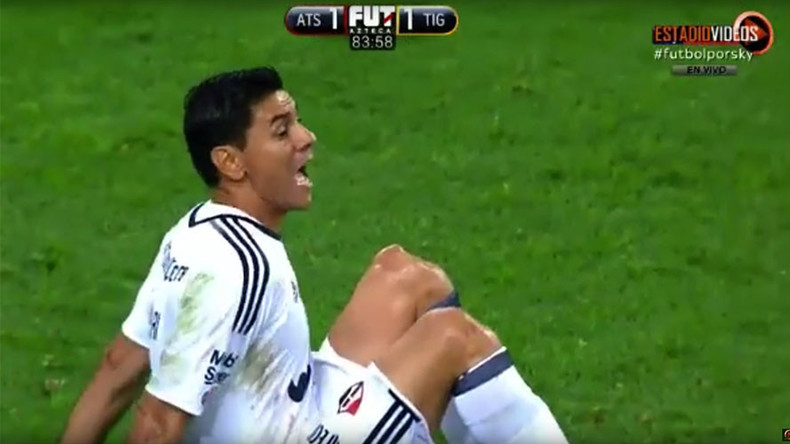 This is the moment Argentine goalkeeper Oscar Ustari was struck down with one of the most eye-watering injuries you're likely to see - albeit through your fingers.
Ustari was playing for Club Atlas in Mexico's Liga MX against Tigres UANL when he saved a shot from Tigres midfielder Luis Rodriguez in the 84th minute, before rising to gather the ball and clear it down field.
The excruciating moment occurred when Ustari punted the ball forward, shifting his weight to his standing left leg, causing his knee to pop out of place. The Argentina international immediately collapsed to the floor and frantically screamed for medical assistance.
Horrified players gathered around the stricken stopper, who was huddled in his own penalty area, clasping both knees close to his body. The shock etched on the face of teammate Javier Aquino portrayed the gravity of the injury.
Ustari received urgent treatment on field before being transported off the pitch in a buggy with his face resting in his gloves. Substitute 'keeper Miguel Fraga replaced Ustari to see out the final minutes for the Guadalajara-based side in a 1-1 draw.
Spanish language newspaper Marca reported that Ustari's knee had been dislocated, but no news has yet emerged on the seriousness of the injury.
READ MORE: NFL star horrific leg injury in failed touchdown attempt (GRAPHIC VIDEO)