Futsal coach brutally attacks elderly referee in rage over red card (SHOCKING VIDEO)
Published time: 26 Oct, 2017 15:34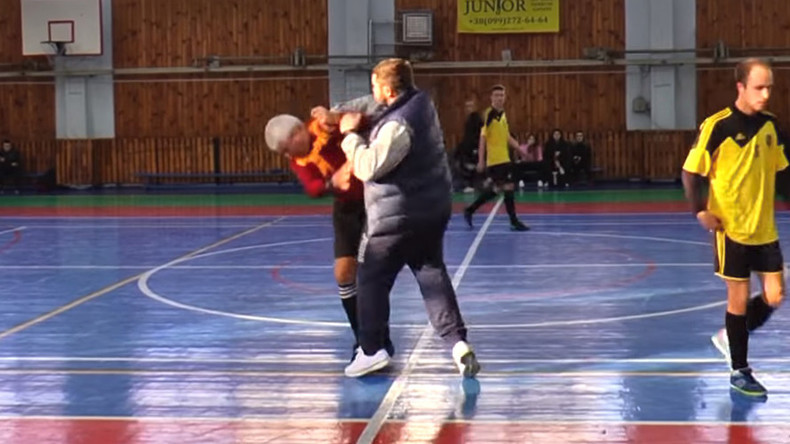 A futsal match in Ukraine was abandoned following a brutal attack by a coach on the referee, after the official had issued a red card to one of the coach's players.
The incident happened in the city of Kharkov during the minor league match between PVM and Viva Cup last Sunday. As match referee Vasiliy Chernichko was handing out a second yellow card and a subsequent red one to a Viva Cup player, team coach Roman Peradze began hurling abuse at the official, before approaching him and viciously punching him in the head.
As the elderly referee fell to the floor, match officials ran up to the coach to call the tie off. The drama resulted in Viva Cup being handed a technical loss. Following the incident, Peradze was disqualified until the end the of the season, Ukrainian outlet gx.net.ua reports.
READ MORE: Kickboxer attacks opponent after losing, chases angry fan (VIDEO)
According to the same website, it's not the first time Peradze has been penalized for attacking referees. He was disqualified for a year for a similar case in 2014.