'I don't give a damn' - Italian fans sing fascist chant during Anne Frank diary readings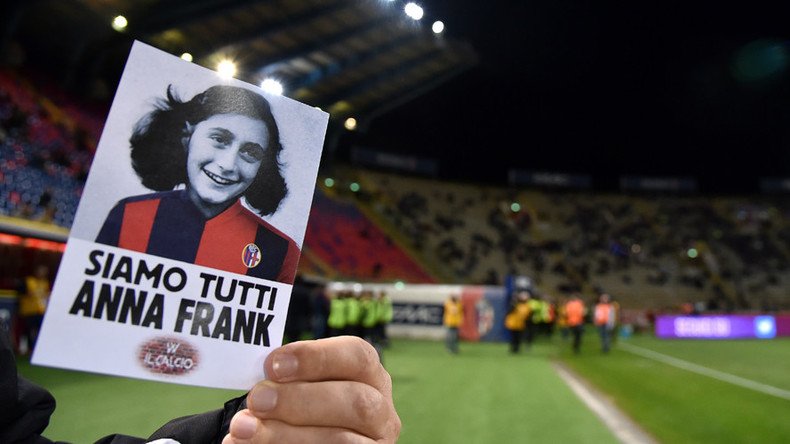 Ultras of Italian football club SS Lazio reacted to readings from Anne Frank's diary by singing a fascist Italian song before their game at Bologna on Wednesday.
READ MORE: Italian football fans in anti-Semitic storm over Holocaust victim stickers
A portion of away fans defiantly sang "Me ne frego", which translates as "I don't give a damn", as passages from the diary Jewish Holocaust victim Anne Frank were read before the game. "Me ne frego" also became a popular slogan in fascist Italy under Benito Mussolini, whose name appears in the lyrics.
The readings from Anne Frank's diary were part of a series of actions in response to Lazio ultra stickers depicting her wearing a jersey of arch rivals AS Roma left at Stadio Olympico, which the two clubs share in the Italian capital, last weekend. The stickers were accompanied by anti-Semitic slogans.
Rome police later announced it had identified the 16 fans - 3 of them minors - responsible for the offensive material, each face charges of instigation to racial hatred, carrying a sentence of up to 4 years in prison.
At each game on Wednesday, every captain and referee handed out copies of Italian-Jewish writer Primo Levi's memoir of deportation 'If This Is A Man', and stickers which said 'we are all Anne Frank'. A minute's reflection was held after the readings, which turned into a minutes applause at some grounds.
Lazio players also wore t-shirts bearing the image of Anne Frank before their warm-up.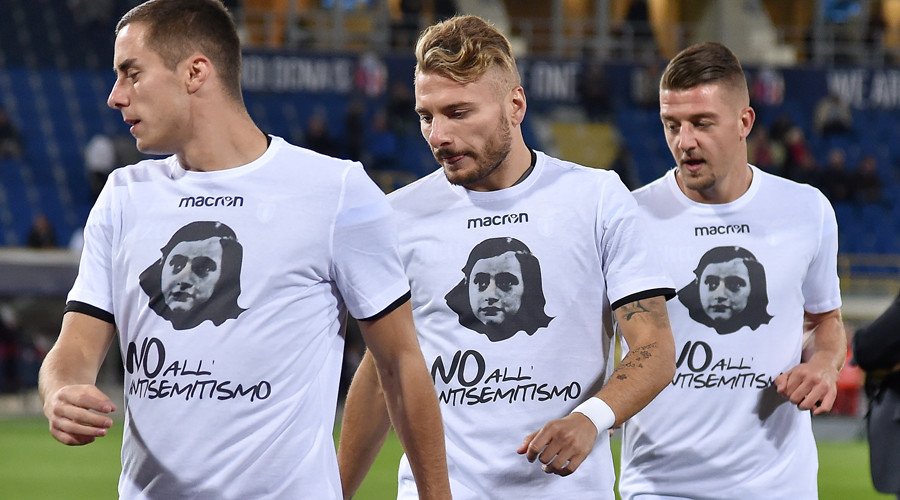 Upon learning of such plans ahead of the Bologna match, Lazio's hardcore faction, 'Irriducibili', announced it would boycott the game at the Dall'Ara Stadium so as not to participate in what it perceived a "media theatre."
"Lazio and its curva [end] comes first. For this reason the [Irriducibili] will not be present in Bologna," the group posted, as well as referencing its "eternal hatred of modern football."
Lazio were not the only set of fans to rebel against the pre-match rituals. In Turin, fans of the Italian champions, Juventus, opted to instead turn their backs and sing the Italian national anthem before their match with SPAL.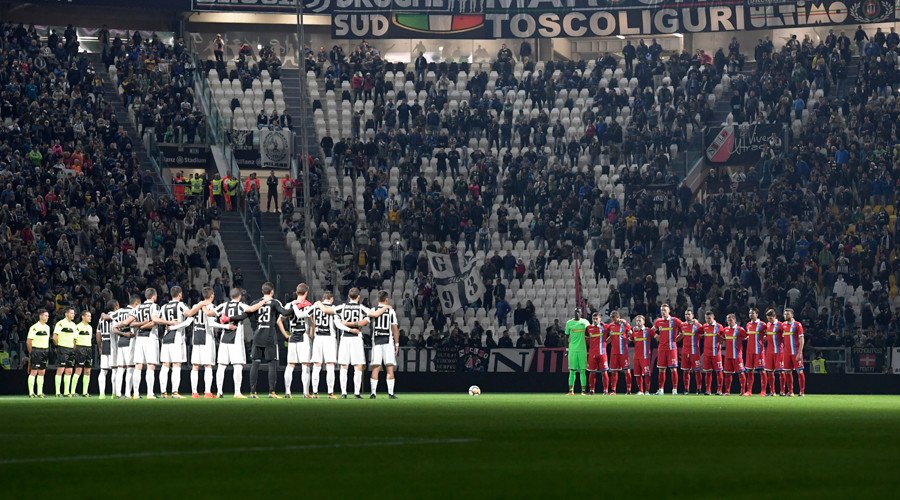 Ironically, some Roma fans attending their team's match in Stadio Olympico, drowned out the readings with chants for 'Giallorossi'.
As a further measure to prevent future reciprocal incidents, Lazio announced plans to organise educational trips to Auschwitz for its young fans.
You can share this story on social media: