Taliban death threats & disguise: Story of Pakistani girl who dressed as a boy to play squash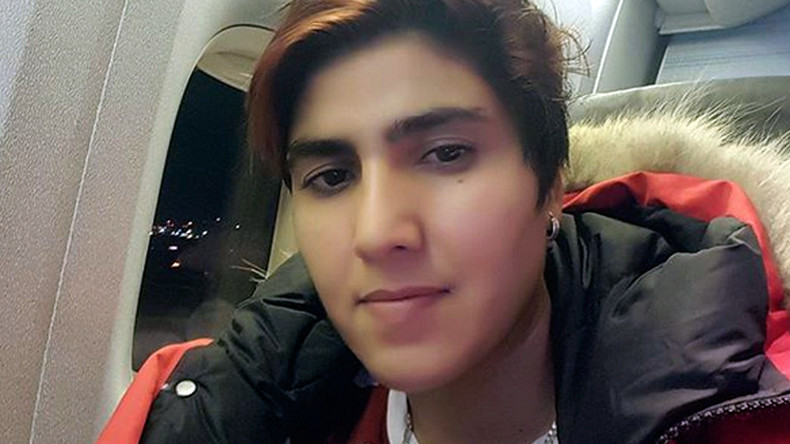 A documentary detailing the struggles of squash player Maria Toorpakai, who was forced to disguise herself as a boy to play squash in a volatile area of Pakistan, has scooped a top award.
'Girl Unbound: The War to be Her' recently won the Peace and Sport Documentary Prize at the SPORTEL award ceremony in Monaco.
It tells the tale of Toorpakai's beginnings in the Taliban stronghold of South Waziristan – one of the most dangerous places in the world and where girls are banned from playing sports.
"I used to dress up like boys. I wanted to play outside freely so I took all my girly dresses and burned them," the 26-year-old says in the documentary trailer.
In a bid to maintain the facade, Toorpakai even produced a false birth certificate that stated she was a boy in order to compete, and her father introduced his daughter to sports authorities as his 'son.'
Toorpakai turned professional in 2006, but when her true identity was revealed, she and her family received death threats from the Taliban.
She subsequently remained confined to her house from age 16 to 19, relegated to searching the internet for ways to play her sport.
Finally moving to Toronto, Canada, she competed on the professional women's tour and, although she gained prominence, her family continued to be threatened back in Pakistan. The documentary follows her fight for freedom.
Toorpakai is currently ranked No.99 in the world, having been rated as high as 41, and continues to occupy the No.1 spot in Pakistan's women's rankings.
She reached the semifinals of the Richmond Open, held in the US, in April.