Ice hockey coach fired after hitting junior player with stick (VIDEO)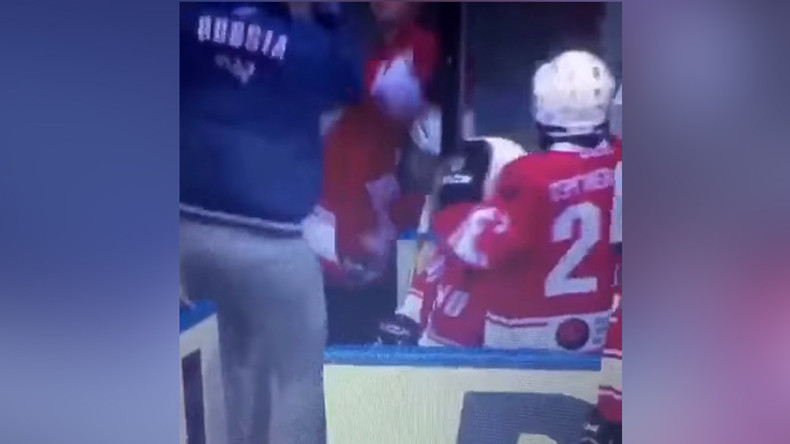 A shocking video has emerged online of a Russian ice-hockey junior team coach hitting one of his players with a stick.
The disturbing incident happened during a junior tournament in Sochi, where Lutch, from the town of Sergiev Posad, just outside Moscow, were participating.
The video shows one Lutch coach, named by local media as Aleksandr Troitsky, striking the player wearing the number 13 jersey with a stick, as he walks out from the bench.
According to the player, who spoke to local media outlet mosregtoday.ru, he was sent off the ice after receiving a game misconduct penalty and was walking to the dressing room when his coach approached him and hit him with the stick from behind.
"The coach could not stand his nerves, and he hit me hard on the back so that I fell. Then he stepped over me and went on," he said.
READ MORE: Hockey enforcer banned for life in KHL gets MMA offer from Fight Nights Global
The same outlet cites team officials as saying that the coach had been fired immediately after the incident.
One of the team's players, however, said that he and his teammates would miss their coach.
READ MORE: Videos of Russian kids' crazy ice hockey skills go viral

"Hockey is a very emotional sport. We feel bad that he (coach) has left us, we would like him to come back. He could always give good advice during training,"
You can share this story on social media: