English Premier League club to auction match shirts in aid of Mexico earthquake victims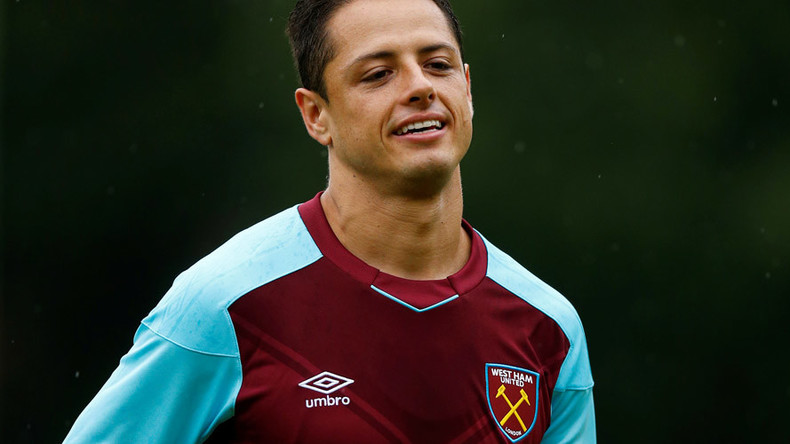 West Ham will donate shirts from their English Premier League match with Tottenham Hotspur this weekend to raise funds for the victims' families and survivors of Tuesday's earthquake in Mexico.
The total money raised from the auction will go towards relief fund #YoXMexico – set up by West Ham's Mexican striker Javier 'Chicharito' Hernandez and Porto's Miguel Layun in response to an earthquake in Southern Mexico measuring 7.1 magnitude that has so far claimed the lives of more than 200 people.
"People around the world I would ask you to help the people of my country. We need a lot of help after what happened. You can donate in the link in my bio. Thank you all!" Hernandez, who joined West Ham from Bayer Leverkusen this summer, posted on social media.
Fans can buy shirts with autographs of their favorite players at www.officialwesthamauction.com and Chicharito's No. 17 jersey already reaching a bid of £2,501 (US$3,380).
The funds will help deliver food and supplies to those most affected by the disaster, via the Red Cross and Los Topos, an organization specializing in cleaning debris.
"Being so far from Mexico and seeing the suffering of our compatriots in the distance has been very painful," Hernandez said in a club statement.
"So, after discussing it, we decided to take the initiative for Mexico and give our people a helping hand. We know that many see us as a source of inspiration, but in this case, what has inspired us is to see millions of Mexicans take to the streets and to lend a hand without asking for anything in return.
"We hope, with this initiative, to help those who need it and motivate more people to do it with us. Miguel and I are very grateful to have the backing of everyone at West Ham United and all of its supporters at this difficult time for our country.
"It is a fantastic gesture and we hope it can help us raise funds that will make a difference in Mexico."
In support of the initiative, West Ham co-chairman David Sullivan pledged to double the total amount raised by the auction.
"Although only a small gesture from the club, we will double any amount raised by the auction, which we hope can make a small difference to the people of Mexico," he said.
West Ham host Tottenham at the London Stadium on Saturday.
READ MORE: Hernandez thanks Russian fans for support, says Mexico now focused on 3rd place playoff