'I kicked his ass - it felt good!' Swiss football president viciously attacks TV commentator (VIDEO)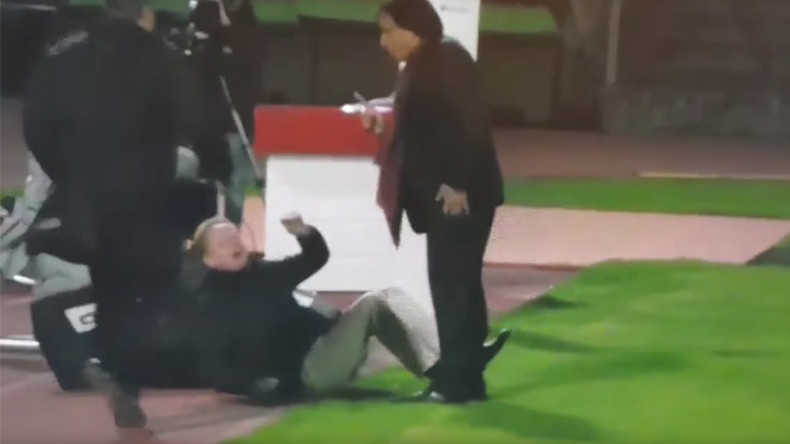 The president of Swiss football club FC Sion has remained unrepentant after viciously punching and kicking a TV commentator during a game.
Sion boss Christian Constantin launched an attack on former Switzerland national team manager-turned-TV pundit Rolf Fringer after a 2-1 away win over Lugano in the Swiss Super League on Thursday.
Video footage shows the pair on the touchline at Fringer on the floor, apparently having been knocked down, with Constantin leaning in to aim a swipe at the 60-year-old's face.
Fringer alleges that the fracas began when Constantin's son attacked him off-camera and then his father stepped in to finish the argument.
The attack was in relation to an article written by Fringer in which he called Constantin "a narcissist with no empathy."
Constantin is reported to have said, "Rolf Fringer made an article this week where he criticized- treated me badly so I went to settle my case with him.
"I grabbed him, and kicked him up the arse, it felt good," Constantin told reporters.
The incident has already been trolled on social media, with former German international goalkeeper and captain Oliver Kahn photoshopping himself into the fracas in a tweet.
READ MORE: 'Are you a lesbian?' – Russian sports website to national team footballer