Druggy Doggy: Irish champion greyhound banned after testing positive for cocaine 3 times
Published time: 14 Sep, 2017 16:06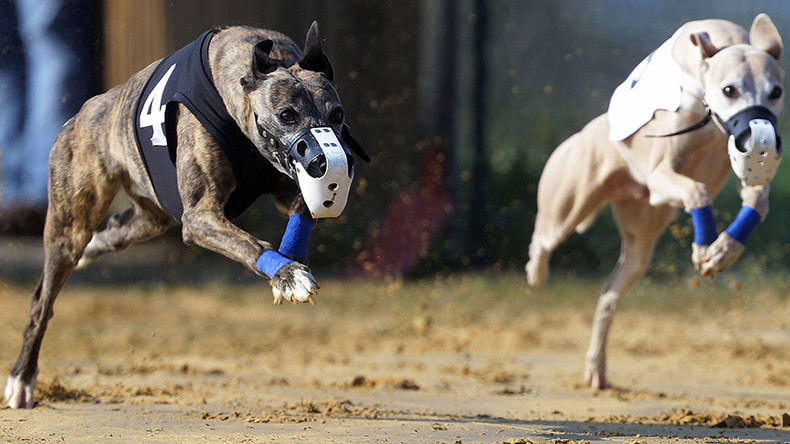 An Irish champion greyhound has been banned after it tested positive for cocaine multiple times in 2017, according to the Irish Greyhound Board (IGB).
The IGB confirmed the news on Thursday that greyhound Clonbrien Hero was found to have traces of the Class A drug on three separate occasions this year between June 24 and July 22, the Irish Independent reported.
Each time, Clonbrien Hero returned a positive test for cocaine metabolite Benzoylecgonine and IGB CEO Gerard Dollard told RTÉ Sport the matter will now be made the subject of an inquiry.
Dollard also said he was conscious of a problem in the sport but maintained that greyhound racing is one of the most tested in Ireland.
The dog won the Irish Laurels race in Cork, southern Ireland, in late July, one of the biggest meetings in the country's greyhound racing calendar.
The prize money for the race – €30,000 ($35,600) – has now been frozen by the IGB, who have also banned the dog from any further races until it has been passed clear.
Clonbrien Hero's trainer, Graham Holland, believes the dog ingested cocaine accidentally.
READ MORE: WADA clears 95 Russian athletes implicated in McLaren Report due to 'insufficient evidence'
"We feel we are being victimized here for something we haven't done," Holland told The Times.
"If you know you are going to be tested when you win a race, you are not going to administer cocaine to a greyhound. I've been training greyhounds for over 30 years and now I'm accused of doping them.
"You can pass traces of cocaine by handling money. When a dog wins a race, people are walking up to the dog and patting it on the head.
"If they have cocaine on their hands, they can pass that to the dog and it can come out in a urine sample."