WADA clears 95 Russian athletes implicated in McLaren Report due to 'insufficient evidence'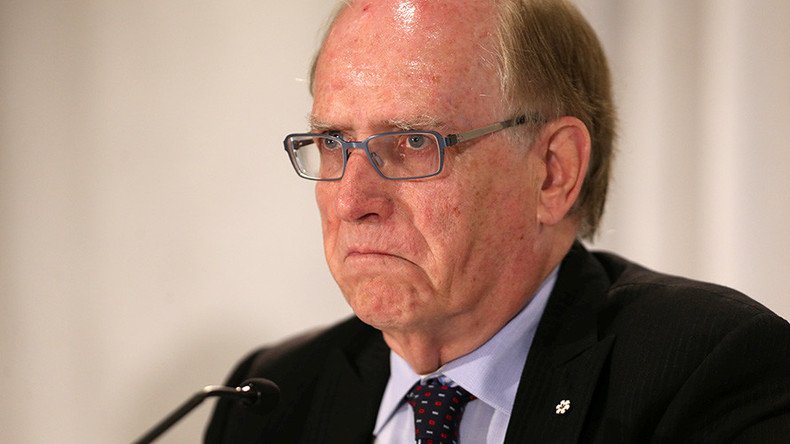 The World Anti-Doping Agency (WADA) has closed its investigation in regard to 95 of the 96 Russian athletes implicated in its McLaren Report as there 'simply may not be sufficient evidence required to sanction', it has told RT.
In an official email response to a request made by RT received on Wednesday, WADA stated, "For many of the athletes identified, the only evidence available is what Professor McLaren could unveil.
Explaining why sanctions could not conclusively be brought against many of the individual athletes identified in the Report, WADA said that there "simply may not be sufficient evidence required to sanction (the athletes), with potential ADRVs (Anti-Doping Rule Violations).
"To date, WADA has received 96 IF (International Federations) case decisions; of which, one case will proceed.
"For the other 95 cases, the IFs determined that there was insufficient evidence to assert ADRVs and, following WADA's individual evaluation of each case, which was confirmed by external counsel, we opted not to appeal the decisions on the basis that the available evidence was simply insufficient to support the assertion of an ADRV against the 95 athletes, i.e. athlete names appearing on a list."
Canadian lawyer McLaren has spent the last two years heading a WADA-backed investigation into allegations of Russian state-sponsored doping, compiling evidence to build cases against a number of Russian athletes.
According to the Report, over 1,000 Russian athletes – in summer, winter and Paralympic competitions – benefited from the alleged state-backed plot to conceal positive doping tests.
In its response to RT, WADA reiterated it "has been monitoring the work being carried out by International Federations" as it relates to the athletes named as "possibly having benefited from the manipulation."
McLaren had described the pieces of evidence against any individual athlete as like "like strands in a cable," in his report last December.
On September 5, McLaren denied claims he had 'dropped charges' of state involvement in the cases of alleged doping in Russia.
You can share this story on social media: