Champion Stephens & returning Sharapova soar up world rankings following US Open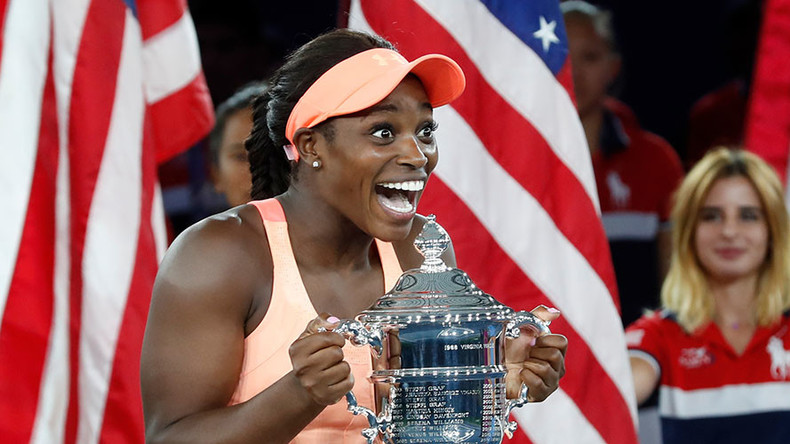 Sloane Stephens' US Open victory has seen her soar 66 places to No. 17 while Russian Maria Sharapova moved up 43 places on her grand slam return, in the new WTA world rankings, published Monday.
Stephens stunned crowds at Arthur Ashe stadium on Saturday by thrashing Madison Keys 6-3, 6-0, to win her maiden grand slam and break into the WTA world Top 20.
That progress is made all the more impressive considering Stephens was ranked 957th in the world in July this year, a turnaround of startling pace in just two months.
READ MORE: Sloane Stephens falls off her chair swatting a fly at US Open press conference (VIDEO)
The 23-year-old Floridian described her US Open victory as her "best day ever," having revealed she was "very nervous" before the final match in Flushing, Queens, New York City.
Upon receiving her prize money at the final, Stephens looked incredulous as she was handed the check for a cool $3.7 million, appeared to emphatically say "Wow" and "Thank you" to the presenter, a moment that warmed the hearts of fans.
Stephens had previously been ranked as high as No.11 back in 2013, the year she managed an Australian Open semi-final berth as well as making it to the Wimbledon quarterfinals.
Read more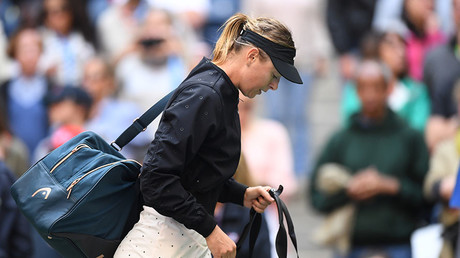 Russian tennis player Maria Sharapova jumped 43 places in the same rankings in her first grand slam since returning from serving a doping ban.
Five-time grand slam winner Sharapova had been granted a wildcard to compete at the tournament, her first grand slam since returning from a 15-month doping ban in April this year.
The 2006 US Open winner had not been awarded a place at the French Open and then missed the Australian Open due to a forearm injury.
Sharapova's US Open run came to an end after little-known 16th-seed Anastasija Sevastova of Latvia beat her in a two-hour, 17-minute match on September 3.
Sharapova still remains outside of the Top 100, behind compatriot Evgeniya Rodina in 91st place, the next Russian in the rankings.
Although both players posted impressive climbs up the rankings, they were still nowhere near the efforts of Catherine McNally, who rose 9,255 places to No. 744.