Actor raises $11k to fund 216 children passports for Moscow Street Child World Cup 2018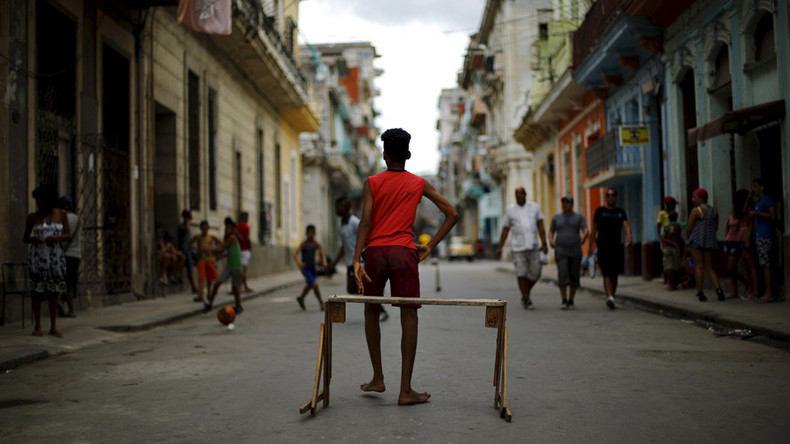 A stage show about one man's obsession with Robin Hood has raised over $11,000 to fund passports for 216 street children, making it possible for them to participate in the Street Child World Cup 2018 in Moscow.
Actor Shôn Dale-Jones raised £8,640 ($11,400) by donating profits from his Edinburgh festival act 'Me And Robin Hood' to enable the children to travel to the tournament, held in the lead up to the 2018 FIFA World Cup Russia next summer.
"MASSIVE thanks to audiences of #MeAndRobinHood. We hit our target of for @iStreetChild providing passports for 216 street children," Dale-Jones tweeted.
Described in the Guardian as an "engaging show about rich and poor", 'Me And Robin Hood' recounts Dale-Jones' decision at the age of 10 to rob a bank, to pondering the injustice of global poverty and homelessness 40 years later.
The show, which ran in Edinburgh until August 27 and is currently showing at the Royal Court, London, where it will run until September 16, references the injustice of the UN-estimated 150 million street children – a term which refers to children who are either living on the streets or have lived on the streets as well as orphans worldwide.
'Street Child World Cup: The Future Depends on You' is organized by Street Child United and aims to combat the abuse and fear those children face daily by bringing together street children from all over the world to join in a football festival atmosphere.
The event next summer will see 24 national teams compete. It includes entries from Tajikistan, Belarus, Brazil, Burundi, Canada, Egypt, England, India, Indonesia, Kenya, Liberia, Mauritius, Mexico, Nepal, Philippines, Tanzania, Uganda, USA and Zimbabwe.
"On the pitch both boys and girls, will represent 24 national teams and play to change the negative perceptions and treatment of street children everywhere," Street Child United says on their website.
"Off the pitch, the young people will make their voices heard, calling for the rights of millions of children surviving on the streets worldwide."
Street Child United, which works in conjunction with the Save The Children charity, outlines its goal as to tackle the dangers and stigma faced by street-connected children – providing them with "a level playing field" and opportunities "to realize their potential".
Esteemed ex-pros to recently showed support for the tournament include striker Andrew Cole, who won the Champions League with Manchester United and former Arsenal and Ireland striker Niall Quinn.
The project has also been backed by Pope Francis, Pele, Prince William, David Beckham, Lionel Messi and Sir Alex Ferguson.
"The Street Child World Cup is at the heart of football, providing a level playing field to street children who have for too long been marginalized," said Ferguson, who was the longest-serving manager in Manchester United's history.
In 2014, the Street Child World Cup ran concurrently with the 2014 World Cup in Rio de Janeiro in which 230 children took part. Tanzania won the 10-day tournament that year, defeating Burundi 3-1 in the final.
You can volunteer for the tournament on Street Child united website.