'When you're seen as a N*****, you'll be treated that way' – NFL star Bennett on Las Vegas arrest
NFL player Michael Bennett has alleged Las Vegas police officers threatened to "blow his f***ing head off" after the Floyd Mayweather Jr versus Conor McGregor fight, in a racially-motivated case of police brutality.
Seattle Seahawks defensive end Bennett posted on social media on Wednesday claiming he was arrested and had a gun held to his head by officers who singled him out for "being a black man in the wrong place at the wrong time" as they were investigating reports of a shooter in a Las Vegas nightclub after the fight.
Bennett was in Vegas on the weekend of August 26 to attend the bout at the T-Mobile Arena – which Mayweather won by 10th-round TKO – during a day off from training. After the fight, Bennett was making his way back to his hotel when he heard "what sounded like gunshots," prompting him to flee.
"Like many of the people in the area I ran away from the sound, looking for safety," Bennett wrote in his post, addressed 'Dear World'.
"Las Vegas police officers singled me out and pointed their guns at me for doing nothing more than being a black man in the wrong place at the wrong time.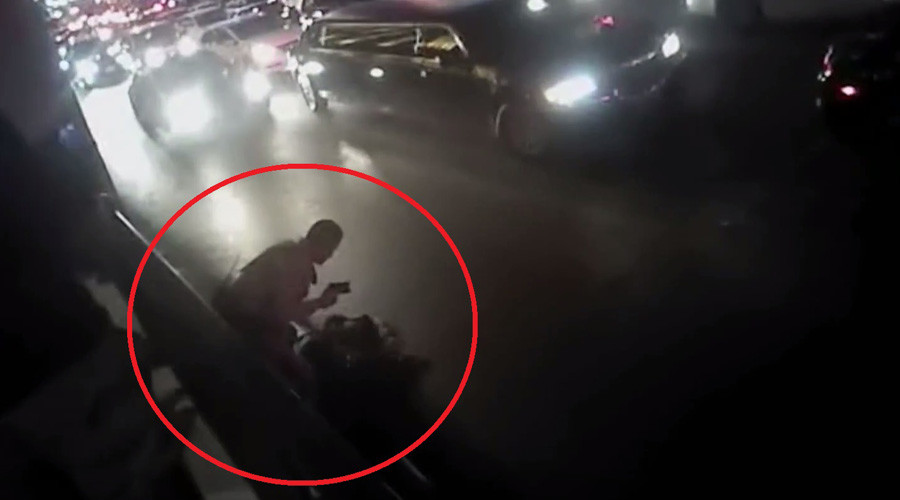 "A police officer ordered me to get on the ground. As I laid [sic] on the ground, complying with his commands not to move, he placed his gun near my head and warned me that if I moved he would "blow my f***ing head off."
A "terrified and confused" Bennett said a second officer then jammed his knee into his back causing him difficulty breathing before handcuffing him "so tight that my fingers went numb" and described the alleged excessive force as "unbearable."
"I felt helpless as I lay there on the ground handcuffed facing the real-life threat of being killed. All I could think of was 'I'm going to die for no other reason than I am black and my skin color is somehow a threat.'"
Bennett claims he was taken by officers to a nearby police car, where they released him without charge after confirming his identity.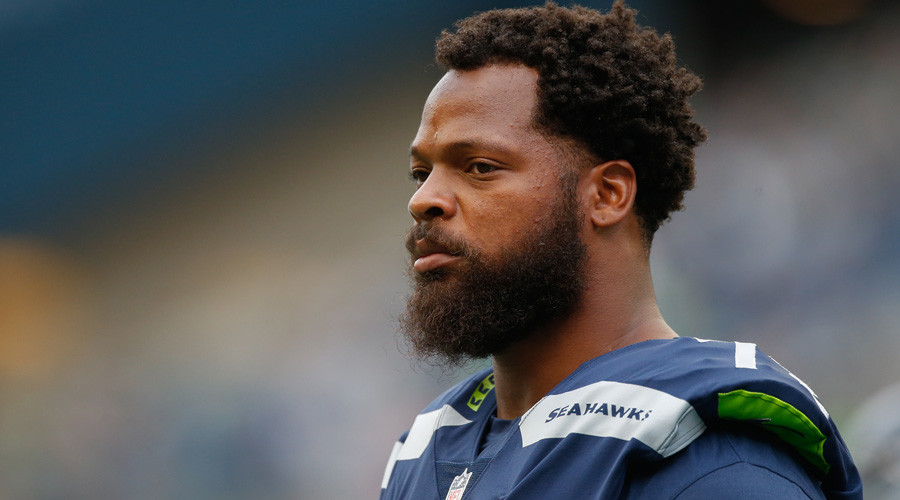 "I have always held a strong conviction that protesting or standing up for justice is just simply, the right thing to do. This fact is unequivocally, without question why before every game I sit during the national anthem.
"Because equality doesn't live in this country and no matter how much money you make, what job title you have, or how much you give, when you are seen as a 'Nigger,' you will be treated that way," he wrote.
Read more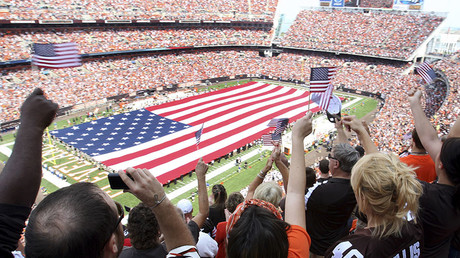 The post on Twitter has since gained more than 550,000 reactions and over 60,000 reactions on Instagram. In a statement released Wednesday, the Las Vegas Metropolitan Police Department (LVMPD) said it was made aware of Bennett's allegations only after the post went viral.
"The Las Vegas Metropolitan Police Department received calls of a possible active shooter at Drai's Nightclub located inside of the Cromwell at approximately 1:30 am on August 27, 2017," the statement reads.
"The event resulted in Mr. Bennett being detained for approximately 10 minutes during the investigation. He was later released and the active shooter information was later determined to be unfounded."
LVMPD ensured that it had "every available resource committed to ensuring the safety of everyone in the Las Vegas valley" that weekend, when the multimillion dollar mega fight attracted some 200,000 visitors to the city.
In a press conference conducted Wednesday, LVMPD Undersheriff Kevin McMahill told assembled media how one team investigating the calls had regrouped and re-entered the nightclub shortly before Bennett was arrested.
"Bennett was seen crouched down behind a gaming machine as the officers approached," McMahill said. "Once Bennett was in the officer's view he quickly ran out of the south doors, jumped over a wall into Flamingo Road East of Las Vegas Boulevard into traffic.
"Due to Bennett's actions and the information the officers had at the time, they believed Bennett may have been involved in the shooting and they gave chase."
McMahill confirmed Bennett was detained by officers for approximately 10 minutes before being released after an identity check was carried out.
Replying to accusations that Bennett was singled out by officers owing to the color of his skin, McMahill said, "I can tell you as I stand here today I see no evidence of that."
"I see no evidence that race played any role in this incident," instead pointing out that during the search, "officers evacuated people of many races and that both officers involved in the incident are of Hispanic origin," he added.
LVMPD have launched an internal investigation into the incident, which includes reviewing "at least" 126 videos associated with cameras, including body cam footage. But the footage does not include that of the arresting officer, who did not activate his personal body camera.
"It sucks that the country that we live in now, sometimes you get profiled for the color of your skin," Bennett later said in a press conference.
This violation that happened against my Brother Michael Bennett is disgusting and unjust. I stand with Michael and I stand with the people. pic.twitter.com/TqXFiso6lk

— Colin Kaepernick (@Kaepernick7) September 6, 2017
Cops pulled the dogs out on Anthony Morrow & put a gun to Michael Bennett's head. Both pro athletes. Tell me again how money solves racism?

— Marcus H. Johnson (@marcushjohnson) September 6, 2017
In reaction to the incident and the post, Bennett's fellow NFL player Colin Kaepernick, who pioneered sit-downs during national anthems before a game in protest at the oppression of black people, expressed his disgust.
"This violation that happened against my Brother Michael Bennett is disgusting and unjust. I stand with Michael and I stand with the people," he tweeted.