Sharapova stuns world no. 2 Halep in emotional Grand Slam return at US Open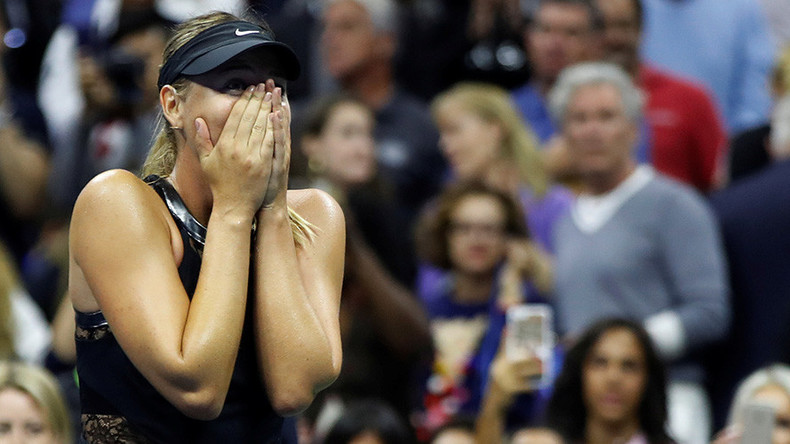 Maria Sharapova was victorious in her first Grand Slam match since returning from a 15-month doping ban, beating Simona Halep at the US Open on Monday night.
Sharapova, ranked 146 in the world after coming back from a 15-month doping ban in April this year, faced a tough challenge in the form of Romanian number two seed Halep at Flushing Meadows.
The Russian, however, managed her emotions well on her return to Grand Slam tennis, recording a dramatic 6-4, 4-6, 6-3 victory in two hours and 45 minutes.
"How can I sleep after this!" Sharapova, 30, tweeted after the match, captioning a picture of herself celebrating the victory.
She talked at greater length about her feelings in the post-match interview on the court.
"I just thought this was another day, another opportunity, another match," Sharapova said, battling her emotions.
"But this was so much more. You can't control your emotions. Everything you go through is worth it just for this moment.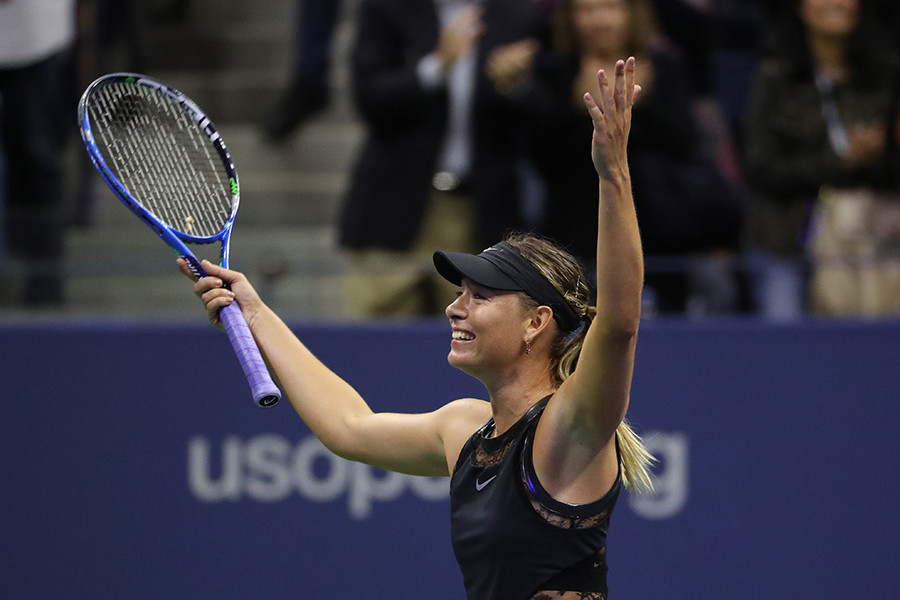 "You sometimes wonder why you put in all the work and this is exactly why," she added.
The Russian five-time Grand Slam winner shocked the sports world at a quickly organized press-conference in Los Angeles at the beginning of March 2016, when she announced that she had failed a drug test.
The drug in question was Meldonium, a substance which in Sharapova's words she had been taking for around 10 years on the advice of a family doctor, and which had been added to the World Anti-Doping Agency's (WADA) banned list just two months before the news, starting January 2016.
Read more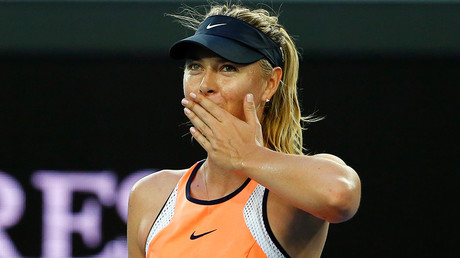 She was initially banned by the International Tennis Federation (ITF) for two years, which was reduced to 15 months on appeal.
Sharapova was granted a wildcard to the main draw at the US Open, having missed Wimbledon due to injury and being denied entry to the French Open.
She now faces another tough task to work her way up the rankings, but the Monday victory showed that she is in strong shape and is mentally ready for further challenges at the US Open.
"This girl has a lot of grit," Sharapova said of herself in the same interview. "And she's not going anywhere."
The Russian, who won the US Open title in 2006, now faces Hungary's Timea Babos in the second round on Wednesday.