'It's my turn to pay back fans who supported me all that time' – Sharapova opens up on doping ban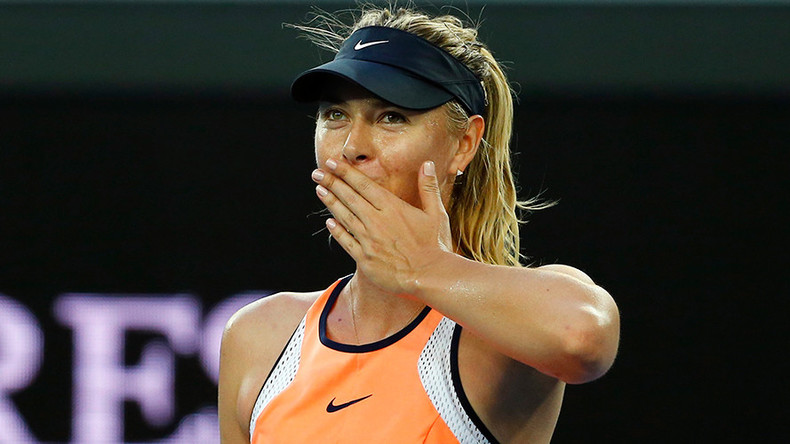 Five-time Grand Slam champion Maria Sharapova shared her emotions regarding her comeback to professional sport in an open essay.
Sharapova, 30, who returned to professional tennis at the Stuttgart Open in April, following a 15-month suspension over the use of banned substances, wrote an open essay for theplayerstribune.com.
In March 2016, at a hastily organized press conference in Los Angeles, Sharapova announced that she had failed a drug test. The banned substance in question was meldonium, a drug which, in her words, she had been legally taking for the last 10 years before it was added to the World Anti-Doping Agency (WADA) banned list on January 1, 2016.
The initial suspension by the International Tennis Federation (ITF) was for two years, which was later reduced to 15 months by the Court of Arbitration for Sport (CAS).
Read more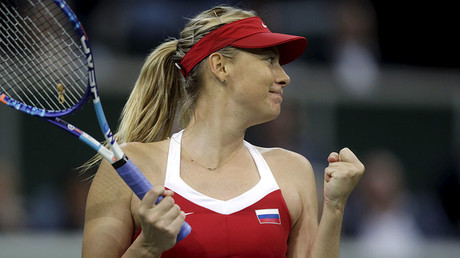 In her essay, among other things, Sharapova talks about the support she received from fans prior to and during her first tournament after her comeback.
"I went out onto one of the smaller practice courts — to stay loose before my match and hit a few balls. Nothing more than a quick 25-minute session, no big deal. But when I got there… I don't even know what to say. It was like, this moment… this emotional release, that I can't really explain," Sharapova wrote.
"Very quickly, when they saw me, a bunch of my fans gathered around the court to watch the practice. And they had all these Russian flags… and these WELCOME BACK, MARIA signs that they had made… and they were just clapping, and yelling, and cheering for me, the whole while.
"I'm usually a laser beam of focus during practice, especially so close to a match — but in that moment, I have to admit, I kind of lost it a little. Just the idea of these fans… choosing me, out of all the players… and then sticking with me, after all that's happened… and then taking the time to make these signs… and then traveling here, coming here, to this one practice court… and then supporting me, and letting me know they were there.
"It was like this reminder — after that first practice, in front of all those cameras — of who it is that I truly play this game for.
READ MORE: Khabib, Sharapova, Ovechkin - who's your favorite Russian sports star? (VOTE)
"And now I feel like it's my turn, finally, to pay them back. Because if there's anything that I most would like to accomplish during the next phase of my career, I think it's this: being a player and a person worth cheering for — for this group of fans who have been so loyal to me."
Sharapova is set to play next week in her first WTA tournament in the United States since the end of her suspension.