'I hope to fight 1st week of April, Bobby Lashley's very interesting' - Frank Mir (VIDEO)
Two-time UFC heavyweight champion Frank Mir, who recently signed with Bellator, was in Russia again over the weekend to provide commentary for ACB 67 in Grozny, Chechnya, where he spoke exclusively to RT Sport.
Mir has been a part of the commentary crew for Russian promotion ACB for over a year now, and following the news of his release from UFC, the MMA world was curious as to which organization he would sign with.
ACB and Bellator seemed to be two of the most logical options, and as it turns out, the 38-year-old Mir could fight in both. Announcing the signing with Bellator on his podcast 'Phonebooth Fighting', Mir, who's USADA suspension ends in April 2018, said he is also "keeping the door open for ACB."
Talking to Mir in the ACB office a day after ACB 67, we spoke about the tournament itself as well as the fighter's future plans.
RT: You were commentating at ACB 67 in Grozny, Chechnya, at the Colosseum arena, which was built specifically for MMA events. How did you like the arena and atmosphere?
Frank Mir: Grozny is just such a Mecca for mixed martial arts. Because of the culture here, people are not at the bars, partying or drinking, their kids don't have Play Stations. They live a clean life here. And training is an outlet to do something and focus. So you have all these young guys that are talented and tough because of the history here. You know it doesn't take much to google the Chechen wars and know what has occurred here. And basically people that rose from those ashes are as tough as nails. And now with the exposure, especially with Mairbek Khasiev (ACB head) doing what he is doing to help build the Berkut training facility here, bringing some of the best trainers in the world. It is inevitable that these guys are going to be world champions. And the fact that Grozny has facilities built specifically for MMA doesn't surprise me, cause that's the sport here. We go to other places and kids want to be baseball players, they want to be football players, they maybe want to play soccer. You grew up here - you want to be a fighter. That's why the quality of the athletes they are getting is just second to none.
RT: We recently learned that you signed a four-fight deal with Bellator. But you also said that you are not closing the door on ACB. With that in mind, under which banner will we most likely see your next fight?
FM: I told Bellator that I need to fight immediately. It's been two years. And if I don't start fighting again, my wife is probably gonna shoot me in the leg. I'm a fighter, I like to fight. That's who I am, that's what I do. That's my focus, that's my meaning, that's my Buddha. Hopefully that can give me a fight first week of April. First month (after the end of Mir's disqualification). And even if they give me the fight I have something to start work on for the ACB. Hopefully the end of May, possibly in Poland, hopefully against a very big name out there, that will bring a lot of attention. Possibly with (Mamed) Khalidov on the card. Obviously we are not fighting each other, we are two different weight classes. Not that I wouldn't do it. Khalidov is a tough guy. Martial artist might be interesting. But that being said, KSW fill out arenas when Khalidov is on the card. He has already fought once before with ACB, against Luke (Barnett), who is my friend. I wasn't so happy about that outcome. But I like Khalidov, I am a fan. I think he is one of the best middleweights in the world right now. He is just kind of a secret here in Europe, that guys over in the US might not be aware of. Or they are aware of and they are just glad that he is over here, on the other side of the pond. Hopefully that is something that is going to work out, cause I also want to help and be a part of ACB. In ACB I am a part of the commentary crew. Myself and Bryan Lacey, that's the team.
I tried experimenting, and I looked over Fight Nights Global, they offered some money, I looked at it, and I wasn't happy. I don't like the show - I like ACB, the 'More Fight, Less Show' mentality, I like the mindset they have. Plus I like working with Bryan, he is my guy, I think he have a great chemistry together. And broadcasting is not a singular man thing. Joe Rogan and Goldberg together made what the UFC was. And now without Goldberg, the commentary crew they still have Joe, who is a great color commentator. But it's diminished their broadcasting. It's very obvious to everybody who watches. I think that Bryan and I are on the up and we'll be doing that for the next 20-30 years, until he gets tired of me. So that's where I am planning on staying. So I can also fight for the ACB, to bring recognition there. Obviously Bellator, as simple as they have a lot of money, and I am going to help them out, and fight for them. Scott Coker, I like now working with people that I like. And Coker is a very good person. I've never met a fighter that has anything bad to say about him. He is like a fighter's guy as a promoter. So I am very happy to be a part of this organization. But on the same side I am very happy to be here with Mairbek. He is the kind of guy you can shake hands with, he'll look you in the eyes, whether you are the valet or the president of the United States. And I respect that. The first time I sat down and had a lunch with Mairbek, I watched how he treated the waiter, and the waiter made a mistake, he had no problem with it, he just wanted to get the situation fixed, didn't scold him. The guy was terrified because of Mairbek, and he made a mistake. But he didn't hold him to that. And when I saw that interaction, I immediately thought that this is someone I have a lot of respect for, and I'd want to be a part of business-wise and friendship-wise.
Read more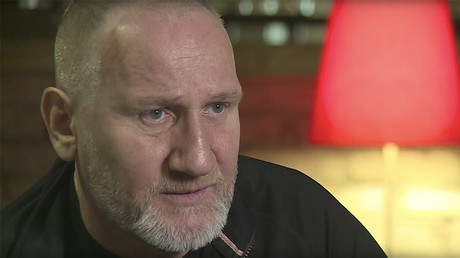 RT: When you announced the news of the signing with Bellator on your podcast, you mentioned that ACB is interested in going to the places you are also interested in going to. You've already mentioned Poland. Could you name other places?
FM: Poland is the huge one. I think that Poland loves MMA, I think that we can just bring it there. UFC is downsizing the amount of shows they are bringing (to Europe). The UFC guys just paid $4.2 billion (to purchase the company). They are looking to get back in the positive cash flow probably as quickly as possible. You can already see that they pulled back. While ACB, we are on the flip side of that. We are looking to grow. We are not worried about if we are going to make money today. We just want to put on a great show. We have some of the greatest fighters in the world, that go out there and compete and put out their greatest product. At the end of the day if it doesn't make money, the guys here, this is not the way they feed their children. So this is their love and their passion. And this is why I think you gonna see the ACB will do so well, and grow in leaps and bounds. That's what the UFC was when I first became a part of it. It was two brothers from Las Vegas, two Italian guys, it was their passion. They made money in the casinos, that was their passion, they loved fighting. That's why they named it Zuffa. A word for 'fight' in Italian. That was their thing. They weren't businessmen when it came to this. And Mairbek is the same way. This is not a business to him. This is the passion and the way of life.
RT: You have already mentioned some names, such as Fedor Emelianenko and Brock Lesnar. Was it something you spoke about with Bellator or ACB?
FM: Both. Bellator right now has very deep pockets. Viacom. So maybe they can pull out a Brock Lesnar fight. If not, I think Bobby Lashley will be someone very interesting to fight, setting up for a Brock Lesnar fight, who is a very physical specimen. Extremely strong. Stronger than I am. Has a college wrestling background. Extremely high-level. Did pro wrestling, so he has that fan base. I mean I have no issues with the guy, but he is a fighter, he is on the roster. And I am here to go ahead and start cleaning the house.
RT: Since you are not with UFC anymore you are now open to sponsorship deals, did any big name talk to you already? And was ACB one of them?
FM: Right now Venum is someone I am talking to. I am possibly opening some training facility under the Venum name. They have franchises and put out a complete package of how to train like a mixed martial artist, not necessarily the aspirations that you want to walk in and fight professionally. I think a lot of people love martial arts, you know people take karate classes, take Jiu-Jitsu. It doesn't mean you want to be a pro fighter. I think MMA is a great form of martial arts. You might want to go to an amateur show, you just want to the gym and train with other guys, learn the skillset. That being said, because I am doing that aspect with them. As far an apparel thing, right now I am in conversation with them, I think it will be very cohesive if I can also wear the Venum brand. But if they don't, I am gonna move out to others. I think now with the ability of the Bellator, because they are on free television and on top doing pay-per-views. There is just too much exposure that I could give to the brand for me to sit and not [do anything].