Police launch nationwide manhunt after brutal murder of Russian powerlifting world champ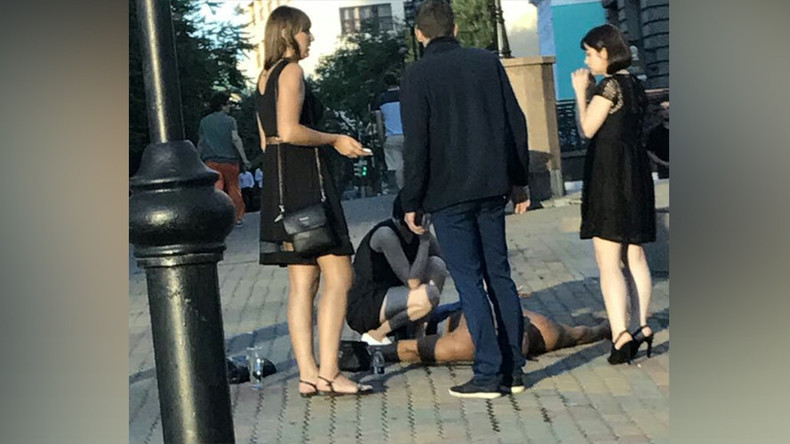 Police in the Far Eastern city of Khabarovsk have launched a nationwide manhunt following the brutal local killing of Russian powerlifting world champion Andrey Drachyov.
The deadly incident was caught on CCTV, which shows Drachyov, 32, being knocked to the ground twice with round house kicks to the head.
(WARNING: DISTURBING VIDEO)
After the second knockdown, the attacker rained blows down onto Drachyov's exposed head as the former athlete lay motionless on the pavement.
He later died in hospital.
It is believed the men had agreed to settle their differences with a fistfight after a row erupted about which sport provides the biggest advantage in a fight.
Read more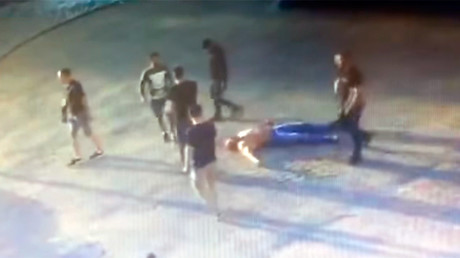 "According to preliminary information, early on August 20, 2017, in the center of Khabarovsk, a man (born 1992) actively provoked a fight with another man (born 1985), insulted him," a police statement reads.
"This included obscene remarks (mainly pretensions aimed at him, pertaining to large muscles do not provide an advantage in a fight.
"As a result, a coming together occurred between them, during which the man (born 1992) landed a series of blows to the man (born 1985). The victim died from the injuries received.
"According to preliminary information, the reason for the death was a cerebral injury. It should be noted that the deceased was a professional sportsman, was a world and European champion powerlifter. After committing the crime, the attacker fled."
Experienced criminal investigators have been brought in to aid the investigation. The probe is being carried out by the force's serious crimes department, which is looking into how the incident unfolded.
Azerbaijani outlet vzglyad.az reports that the suspect's name is Anar Allakhverkhanov, citing relatives. The outlet also says that Allakhverkhanov, a 25-year-old of Azerbaijani descent from the Far Eastern city of Amursk, was a mixed martial arts practitioner.
Locals have also posted multiple photos of the alleged killer with a hashtag which translates from Russian as #FindAnar.
The suspect faces up to 20 years to life in prison if found guilty.
The police statement comes after an MP for 'A Just Russia', Oleg Nilov, appealed to Russian General Prosecutor Yury Chaika to take personal control over the case.