Fast and furious: Chess regains popularity with intense, quicker games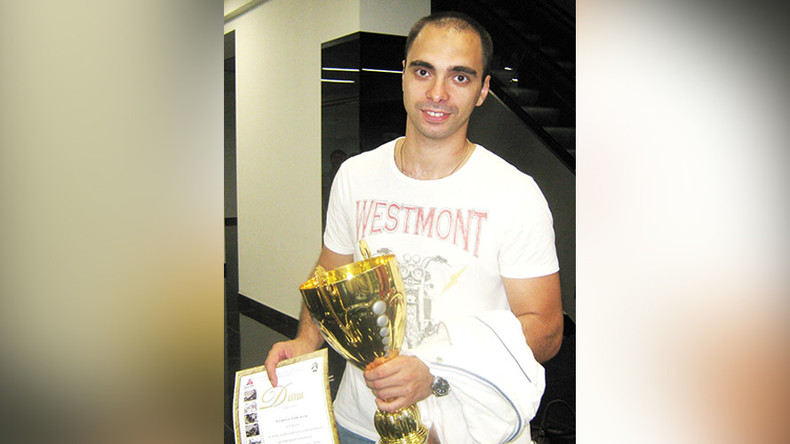 Interest in chess has been growing in the US and Russia since the intense showdown between Magnus Carlsen and Sergey Karjakin, says Russian grandmaster Alexander Riazantsev. He talked to RT about the future of the mind sport and the players to watch.
Riazantsev became Russian chess champion in 2016 as well as European champion in rapid chess. He also coaches the Russian women's team.
RT: We have witnessed in the last decade that the popularity of chess has been on the decline. Has the situation changed in recent years?
Alexander Riazantsev: I believe that today the situation has changed, ever since the young Norwegian super-grandmaster Magnus Carlsen became World Chess Champion. When he became number one by defeating Anand [in 2013], interest for chess grew globally. It became absolutely obvious after the match in New York between Carlsen and Karjakin. It was a real thriller, where we had to be on our toes until the very last minute, until the tie-break. All the world media was following the match. Norwegian and Russian TV had live broadcasts. That is why I believe that chess is on the rise today. We have passed the period of decline that we experienced 10 years ago. Chess has been developing very fast, including in the United States. Such grandmasters as Webster University's Wesley So, who is No. 2 in the world, and Fabiano Caruana [another super-Grandmaster], both are now playing for Team USA. I believe chess are booming after the Carlsen-Karjakin match, both in the US and in Russia. Chess schools are being opened all over the country, in some secondary schools chess has even become part of the curriculum. I am sure that in the near future it will produce a tremendous effect, because out of the hundreds of thousands of kids who are studying chess today, many will become professionals. I hope, we'll see them soon winning junior and then adult competitions.
RT: The latest chess event, St. Louis Rapid and Blitz Championship, attracted much attention due to the return of Garry Kasparov to the board. How did you like the tournament?
AR: Levon Aronian has lately demonstrated very exciting and energetic chess. In classic chess, he is back again in the "2800 club" [the players with the very highest ratings]. In rapid chess, he was better than the others, that is why his victory seems logical. Kasparov's name is known all over in the chess world, and it will always be like that. Of course, the eyes of professionals and amateur chess players were fixed on him. It was very interesting to see how he will perform after such a long break. Although it is not classic chess, but rapid chess, it's a rather serious competition. I expected that he would perform a little better. I watched the games, he played fairly well, but apparently the lack of practice and in some instances lack of time affected the result.
RT: Speaking of St. Louis, how has a Midwestern American city become a center for chess and a training ground for professionals?
AR: Today the US team are the Olympic Champions, they really improved their game. Two of its members are from Webster University in St. Louis: Wesley So and Ray Robson. I had a chance to see them in action. Webster University has a unique team, it is a five-time all-American champion among students. I had a chance to talk to the players, and I was impressed by the team. Of course, here at Webster they have all the conditions they need for training and growth. I was here five years ago and I can see the difference and how much effort was put into development. All this is thanks to the enthusiasm and effort of the University Provost, Dr. Julian Schuster. He managed to attract some of the best players from all over the world, and this is the result. Today, chess is booming in America, many universities have teams, they try to compete but Webster is far ahead.
RT: Who among the Russian chess players besides Karjakin could compete for the world title?
AR: I believe that Vladimir Kramnik has not said yet his final word. His rating is very high: 2800+. That means that he is somewhere between 2nd and 4th place in the world. I also believe that Alexander Grischuk can compete for the world crown. He demonstrated time and again that he is capable of winning tournaments of the highest levels. I believe that players like that can definitely compete with Carlsen.
RT: What about Russian teams? The Russian women's team came first in FIDE World Championship this July.
AR: Today, I coach the Russian women's team. We are training for the European team championship later this year, and our goal is the gold medals. As for the men's team, I'd rather let their coaches make assessments. However, I do know the team pretty well, the guys are capable of outstanding results. Team Russia is always among the favorites, we have great chess traditions and can win and did win before.
RT: How different is chess today from around the turn of the century?
AR: Chess have been changing rapidly. Every five years we witness a leap forward. When my career was just beginning, we had only just started working with computers, with databases, let alone chess programs. Today, one can't imagine preparing for a tournament without them. We have witnessed great progress in this area, we've got access to a large amount of information, which allows players to progress rapidly. What took years before, nowadays can be achieved in just several months. And computer programs are also developing fast, they have become more powerful. The algorithms have become more human-oriented. The analysis has become deeper and more useful. The training at home is consuming more and more time, and thanks to that the quality of the game is rising.
RT: What future do you see for chess?
AR: As far as professional chess is concerned, I believe that in the next five years it will become faster. I expect that the time controls will become shorter, but this change would be gradual. I believe that we should keep all three forms of chess: classic chess, rapid and blitz, but the classic time control probably will be reduced. Maybe each player will get one hour, plus 30 seconds per move. Just enough to make it more dynamic, more spectacular. More so, since nowadays players have profound knowledge, this time should be enough for them to resolve the problems that they usually face during the game.
I also believe it is very important to create the infrastructure for public chess. If we install chessboards and clocks in our parks where people could compete in public events, it would help a lot. I know Moscow often holds such tournaments. I believe it is called the "chess boulevard," a special program that allows chess fans to get together, play and compete in tournaments. So if other Russian cities support this idea, I believe we will get the infrastructure, people will get involved in developing it further. I hope, I want to believe, that one day, just like 20-30 years ago, chess will become popular again.