Russian who defeated McGregor in 2008 puts fight trunks up for charity auction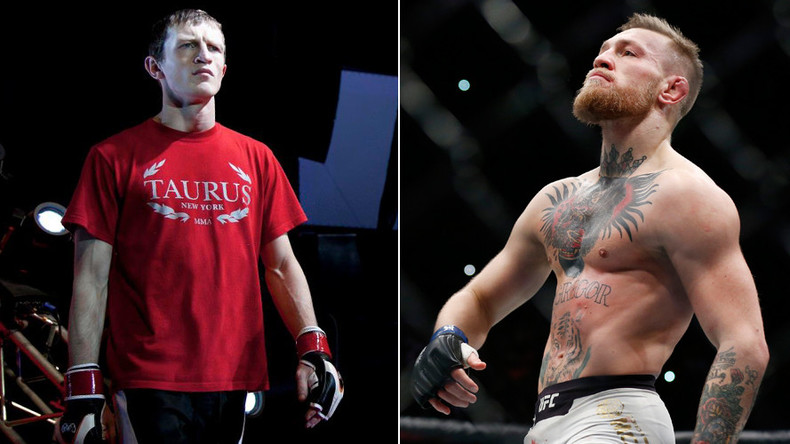 Lithuanian-born Russian Artemij Sitenkov, the first man ever to defeat 'The Notorious' Conor McGregor back in 2008, has decided to put the trunks he wore during their bout up for auction to raise money for a local orphanage.
The 34-year-old Vilnius native, who beat McGregor in Dublin at the 'Cage of Truth' event back in June 2008, now rarely fights and instead coaches people at the MMA gym he partially owns in his hometown.
Read more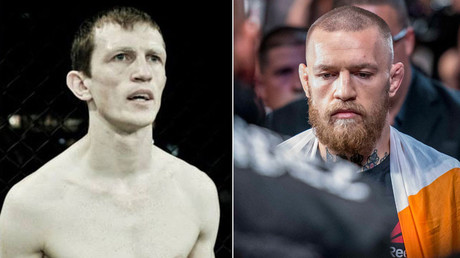 Speaking to RT Sport around a year ago, Sitenkov said he enjoyed his current lifestyle much more than his fighting years.
"My life is much more stable now," he said.
"I make much better money compared to what I used to make as a fighter. But I do accept fights when my friends ask me to take a part in an event."
Sitenkov is now in the headlines again, after he posted information on Facebook on Monday about his plan to put the trunks that helped him to defeat McGregor up for auction, to raise money for charity.
Given that McGregor is set to face boxing icon Floyd Mayweather next weekend in what promises to be one of the most lucrative fights in history, the timing could not be any better.
RT Sport contacted Sitenkov to learn more about his plan.
RT: You posted information that you want to put the trunks from your fight with McGregor up for a charity auction. Could you tell us a little more about it?
Artemij Sitenkov: I recently found some old trunks in my closet and realized that they are the ones from that particular fight. So I thought of putting them up for a charity auction, during the hype around the McGregor-Mayweather fight. The money will go to a local orphanage here in Vilnius (the Lithuanian capital). The principal is my friend and she told me that she wants to set up an outside gym for the kids. So I thought if I can help them somehow, I should go for it. I train children from orphanages for free in my gym, that's how I met the principal. I know that the people who work there are honest and decent people.
RT: Can you tell us a little more about the trunks? What size are they? Where did you get them?
AS: I received them from the organizers of an MMA tournament in Lithuania back in the day. I fought quite often in them. They were made in Japan. Back then it was really hard to find trunks from Japan in Lithuania. And I'd say that the quality is really good. They are size S, by the way.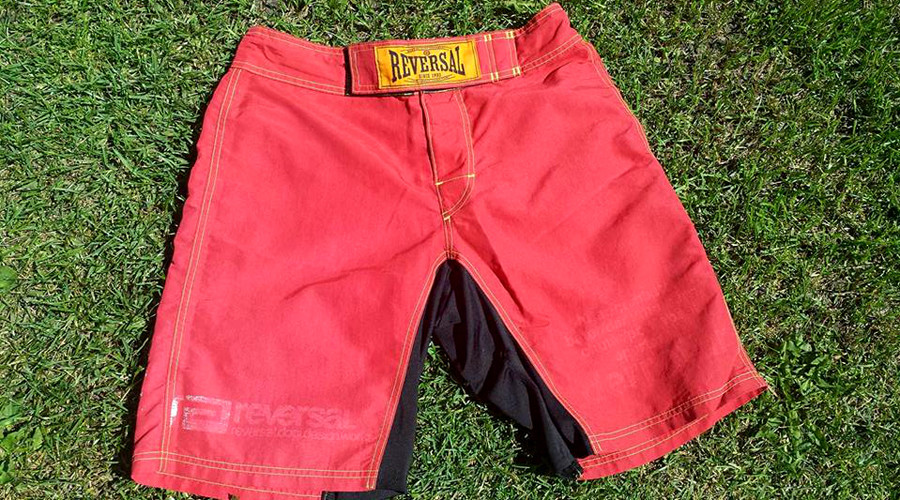 RT: How exactly do you want to organize the auction, and how long do you plan for it to last?
AS: I will put the trunks on eBay for the next 10 days. So it will start today and last until August 25. Just a day before the McGregor-Mayweather fight.
RT: What do you think of the fight itself?
AS: It's called the Money Fight for a reason. Conor is doing it for money, although he stands no chance against Floyd at boxing. But if we talk about promoting MMA as a sport, it's a great way to do that. It will be one of the most lucrative fights in history. Some people say Mayweather will knock him out in the first round. But I don't think so. I believe there is some tacit agreement between the sides. Sponsors paid millions for the advertising. So they will need that time in between the rounds to get what they paid for.
RT: When you fought McGregor back then, could you have imagined that he would become such a huge star?
AS: I thought that he was a good fighter, but nothing more than that. I didn't see anything special about him. Plus, as you know, I won the fight.
RT: Was it even more surprising to see his rise, considering that?
AS: The outcome of his fights with (Jose) Aldo and (Chad) Mendes surprised me a lot. All the other victories were the result of Conor's hard work and the smart management of the people who help him.
RT: We know you are coaching at the MMA gym that you partially own in Vilnius. What else do you do nowadays?
AS: I own a pawnshop. Plus I collect and sell antiquities. I have a lot of things going on. I could talk about it for a long time.
RT: Do you have a 'Plan B' if you make more money than you need for the outdoor gym? What would you do with the extra money?
AS: I haven't thought about it to be honest. But as I said, I have guys from orphanages among my students, so if that happens I will just help them.