'He cried after I beat him': Meet the first man ever to defeat Conor McGregor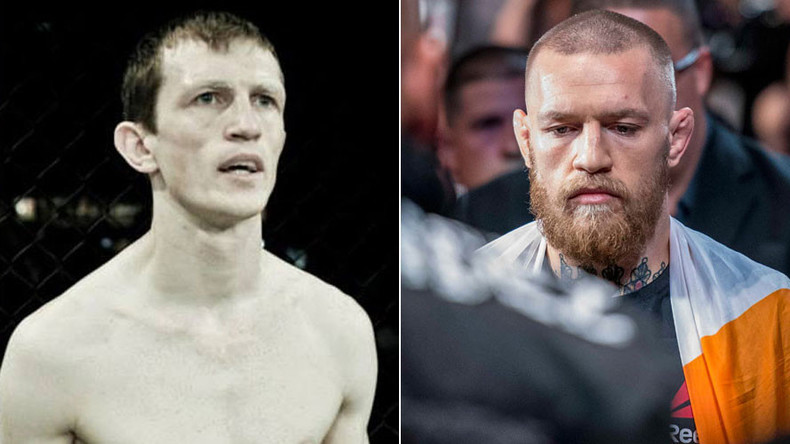 While UFC star Conor McGregor is now familiar to millions of sports fans all over the world, much less is known about the Russian who dealt him his first professional loss back in 2008.
McGregor earned a UFC record $3 million purse and avenged his defeat to Nate Diaz at a packed-out T-Mobile Arena last Saturday night. But Artemij Sitenkov, who won his bout with the Irishman in Dublin in June 2008, now rarely takes part in MMA fights and describes it as "not more than a hobby."
READ MORE: McGregor beats Nate Diaz on points at UFC 202
The Lithuanian-born Russian, 33, who now has a record of 15 wins and 16 losses, still has fond memories of beating McGregor by kneebar in the first round of the Dubliner's third professional MMA outing.
"He started crying after our fight," Sitenkov recalled in an interview. "[McGregor's trainer John] Kavanagh went over and consoled him. I look slim, pale and unthreatening. When I won, everyone thought it was a fluke."
In an exclusive interview with RT Sport, Sitenkov says McGregor's stellar rise has brought unnecessary hype.
"My personal opinion is that [McGregor] is a product of marketing specialists. Let's be fair, he is a decent fighter and beat [Jose] Aldo and a few others fair and square, but the hype that surrounds him in my view flatters his actual talent," Sitenkov said.
"In my view, Aldo is better, I also can't wait for when [Frankie] Edgar faces off against McGregor. I think those two are better than Conor.
"That's if we're talking about the category in which Conor is champion, but because he weighs more he has effectively had a stab at the championship belt in a few categories. Although I think [Khabib] Nurmagomedov would run over him like a tank, but the press doesn't give him airtime."
Nurmagomedov is a former world champion competitor in combat sambo and has amassed a perfect MMA record of 23-0, including his last seven UFC fights. The Dagestan-born fighter told RT earlier this year that, although he would love to fight for the title, the opportunity is yet to present itself.
Sitenkov believes only one thing is to blame – money.
"The UFC management control their own criteria. When they decide who and who not to give the right to fight for the title, their main criteria is ticket sales – in other words, profits," he said.
"It seems to be lucrative to the UFC when the champions are American or are at least English-speakers. A large part of the American fanbase will be interested in them, so they can sell more tickets or pay per view or whatever other nonsense the UFC makes money out of," he added.
Fighters like Nurmagomedov would perhaps prosper under a different system, such as the grand prix model used by Bellator in the past, which observes the Olympic principle of designating fights and where anyone can challenge the champion providing they rack up enough wins.
"I welcome this kind of concept," Sitenkov says.
"I liked the Andrey Koreshkov - Benson Henderson fight, [Alexander] Shlemenko is pretty good, but if I'm honest, I don't really follow Bellator closely."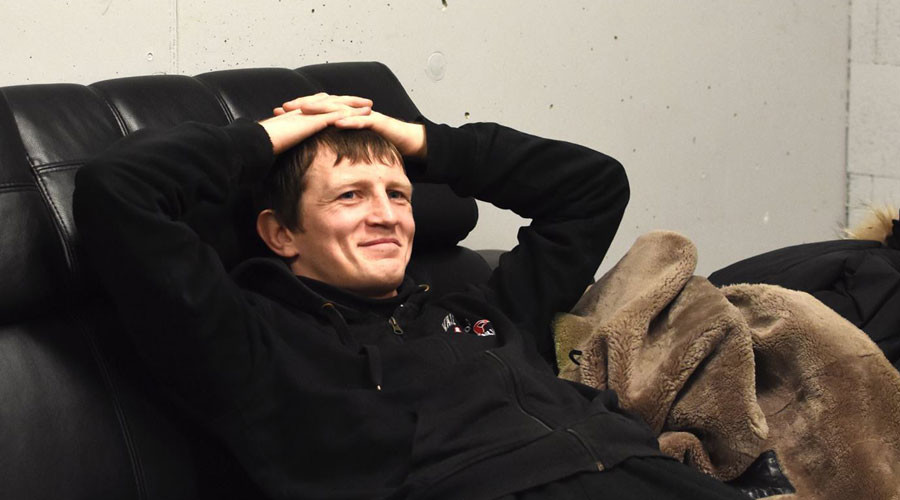 Talking to the Russian media earlier this summer, Sitenkov said that he went from MMA fighting to freelance business and MMA coaching, but picks up fights occasionally, when good money is offered.
"I don't even train now. Not even jogging in the morning, nothing. I live a different life. My life is much more stable now. I make much better money, comparing to what I used to make as a fighter. I run two businesses, and coach MMA in a gym that I partially own. But I do accept the fights, if they offer me good money, or when my friends ask me to take a part in the event. But it's not more than my hobby."
While the paths of Sitenkov and McGregor have taken markedly different routes since they last met, one thing remains: Sitenkov will always be the first man to force the fighter now known as 'The Notorious' to taste defeat.