Friend of wrestler killed in brutal attack appeals to Putin for life sentences for assailants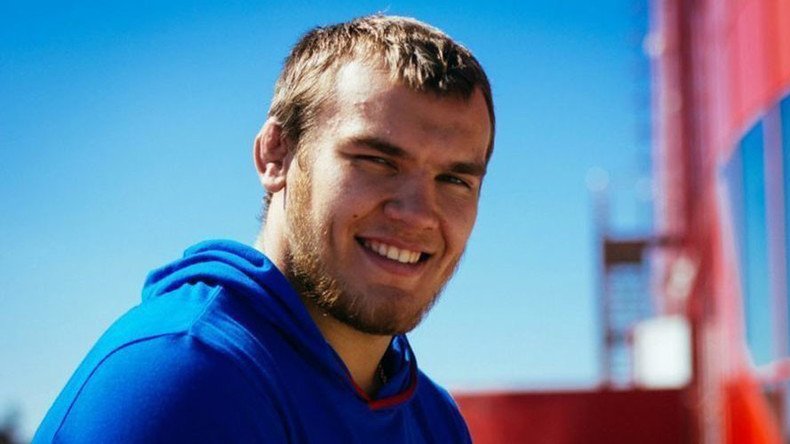 A friend of Yury Vlasko, the Russian wrestling champion killed in a brutal assault, has started an online petition demanding life sentences for the attackers. It follows the arrest of two men suspected of murdering the two-time European junior champion.
The petition appeared on change.org on Monday, and addresses Russian President Vladimir Putin and Minister of Internal Affairs Vladimir Kolokoltsev. It gained more than 2,000 signatures by Tuesday evening.
READ MORE: Two-time European junior wrestling champ stabbed to death in Russia
The man behind the petition, Umar Tebiev, added a message describing the circumstances of Vlasko's death, adding: "This (incident) cannot be ignored, and the murderers must be severely punished."
Tebiev was apparently a friend of the late Vlasko, as they appear in pictures published on Tebiev's Instagram profile.
The caption under the most recent picture with Vlasko, which was uploaded after the tragic news of his death, says, "My young friend, we will miss you," in Russian.
Just before the publication of the petition on Monday, a video of the last moments of Vlasko's life appeared online.
Footage from the scene of the incident, on the shore of Lake Baikal, just outside the city of Ulan-Ude in Russia's Republic of Buryatia, shows one of the attackers stabbing Vlasko, 20, in the chest amid a group of people. A second attacker is seen repeatedly hitting the back of Vlasko's head with a metal bar.
The two men continued to mercilessly beat the wrestler until he could not move.
Both men were arrested and are currently cooperating with the investigation.
An official spokesman for the Buryatia police stated earlier that if convicted, the men could face life in prison.
You can share this story on social media: