Shocking video of Russian wrestler Vlasko's murder appears online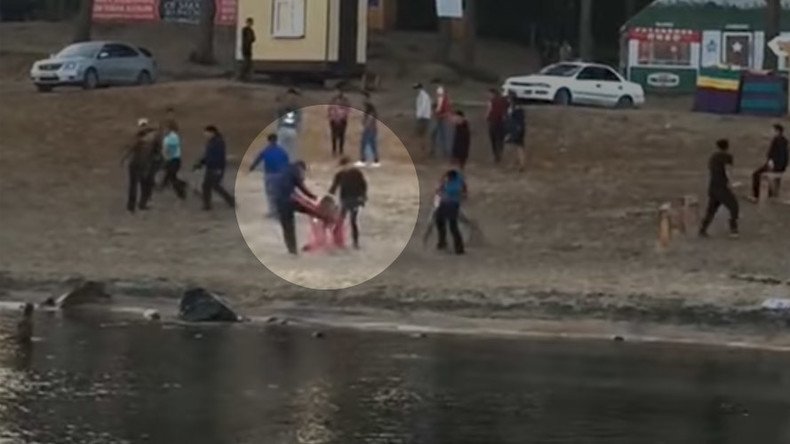 A graphic video of the last moments of life for Russian freestyle wrestler Yury Vlasko, murdered at the end of June in the Russian Republic of Buryatia, has appeared online.
The footage shows one of the attackers stabbing Vlasko, who was wearing a red track suit, in the chest among a group of people standing on the shore of Lake Baikal.
READ MORE: Two-time European junior wrestling champ stabbed to death in Russia
As the wrestler falls to the ground, a second attacker hits him on the back of his head with an iron bar multiple times. The two men, both of whom already had criminal records, continue to mercilessly beat Vlasko until he could not move anymore.
WARNING: THIS VIDEO CONTAINS GRAPHIC CONTENT THAT SOME MAY FIND DISTURBING
Both men have been arrested and are reportedly facing life sentences.
At the end of July, following a wrestling tournament in the republic's capital city of Ulan-Ude, Vlasko and his friends were visiting Lake Baikal near the village of Goryachinsk, where the conflict occurred.
Vlasko was a two-time European junior freestyle wrestling champion and also won a gold medal at his last tournament in Ulan-Ude.
He was buried last Monday in the village of Osa, where he was born.
You can share this story on social media: