IAAF apologizes to Mo Farah for releasing hacked athlete data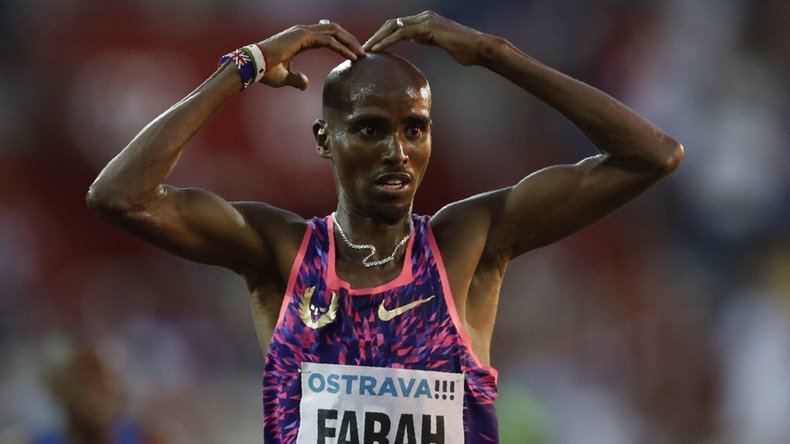 Sebastian Coe, president of the International Association of Athletics Federations (IAAF), has apologized to British long distance runner Mo Farah, following the release of hacked personal and medical information on Wednesday.
Stolen documents, leaked by the Fancy Bear hacking group, state that Mo Farah was one of 50 athletes suspected of using forbidden performance-enhancing drugs before he cleared all the doubts by successfully passing doping tests.
Coe admitted that unauthorized access to the IAAF network inflicted irreparable damage, stressing that athletics federations continue to safeguard the rights of "clean" athletes.
"There can be no excuse for the leaking of personal and medical data or the releasing of information on informants and ongoing investigations as this puts those individuals involved at risk and harms the fight against doping," Coe said in a statement.
Farah, a four-time Olympic gold medalist whose reputation has been tarnished, denied all the accusations, underlining the fact he had never taken any banned substances to strengthen his performance.
This news can definitely undermine Farah's build-up to the upcoming athletics worlds that will kick off in London on August 4.
Doping scandals in athletics continue to spark controversy after the Russian national team faced a blanket ban ahead of the 2016 Rio Olympics. The squad still remains suspended from competing after an alleged doping scandal that led to Russia's disqualification in Brazil.
However, a total of 14 Russian team members were granted exceptional eligibility to compete at this year's World Championships as neutral athletes, including sprint hurdles world champion Sergey Shubenkov and high jump world title holder Marina Kuchina, who posted the world leading result at the Diamond League event on Wednesday.
Kuchina lifted the bar to 2.06cm, leaving behind her rivals – Poland's Kamila Litsvinko and Sofie Skoog of Sweden – who settled for silver and bronze respectively.
The IAAF Doping Review Board received more than 100 requests for exceptional eligibility, 38 of which were endorsed by the Russian Athletic Federation. However, most of the applications have been snubbed by IAAF officials, leaving Russia with only 14 competitors at the world stage who perform as neutral athletes.
You can share this story on social media: