Towel tussle: Fan served online anger after snatching Wimbledon keepsake from youngster (VIDEO)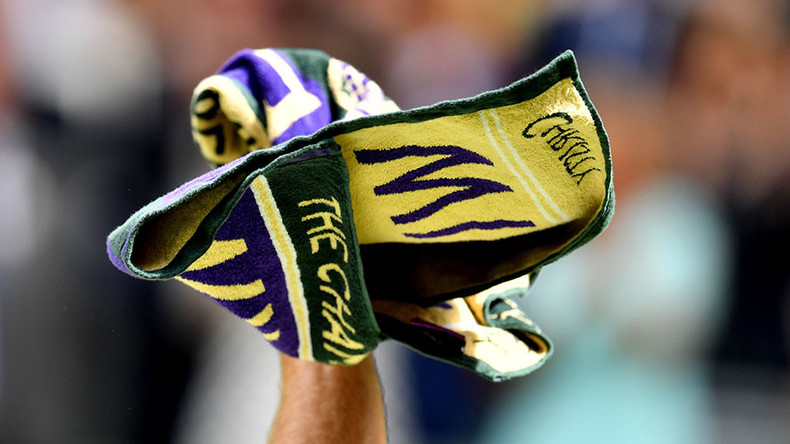 There was as much drama off the court as on it at the Wimbledon tennis championships on Tuesday, when a man and a young fan tussled over a towel thrown into the crowd by American Jack Sock.
US player Sock tossed the towel into the crowd – as is commonly the case at tennis matches – after a young fan had requested it from him.
That sparked a brief tug-of-war with another, much older spectator who was sitting in the front row.
After a brief tussle, the man snatched the keepsake out of the youngster's grasp, with the more youthful fan appearing to accept defeat.
The incident has served up something of an online racket, though, with many slamming the man's behavior – including Judy Murray, mom of current Wimbledon men's singles champion and world number one Andy Murray.
It has led to an offer from Sock to send the young fan another towel, should he be identified.
READ MORE: Venus Williams involved in fatal car crash in Florida
The US Open tennis tournament also chipped in, offering to send the youngster a towel, prompting the Australian Open and the French Roland Garros tournaments to match the offer.
The Wimbledon towels reportedly retail for £30 ($38) in club shops.
READ MORE: 'Respect my privacy, I'm trying to have a baby' – Serena Williams replies to 'men's tennis' comments
Sock reached the second round at the All England Club after defeating Chilean Christian Garin in four sets.