Guards find bag of flares belonging to UK visitors reportedly planning Confed Cup 'security test'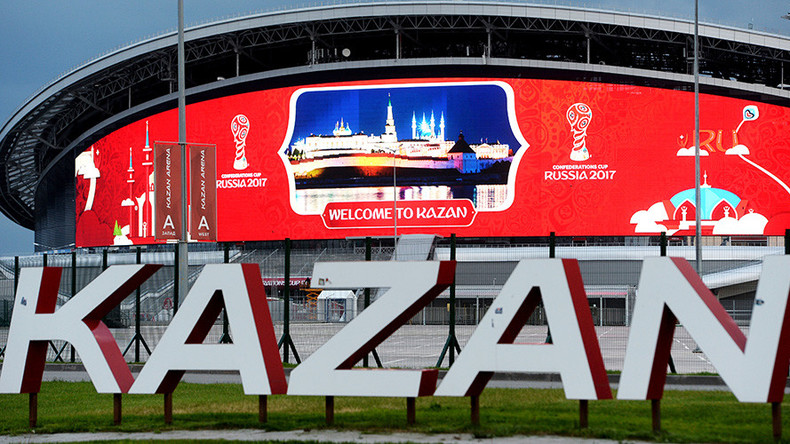 Police in the Russian city of Kazan said a bag filled with 61 flares was found by hotel security in a parcel addressed to a group of British citizens. The visitors said they were going to use the flares to test security at the FIFA Confederations Cup venue in the city.
EDITORIAL NOTE: An earlier version of this report erroneously stated that the Russian police had arrested several British citizens.
"On June 20, a group of British nationals received a private package that was delivered to the lobby of the hotel, where they were staying," a hotel security guard told Ruptly news agency, adding that "during a security check, prohibited pyrotechnical devices were found" inside the package.
A police statement said the Britons claimed to be working for a company called Bigballs. They said they had ordered the flares in Moscow and planned to use them to film a story about perceived security flaws at the FIFA Confederation Cup, which is being hosted in several Russian cities, including Kazan.
"Taking such items to sporting venues is not allowed," the statement stressed.
According to reports that appeared earlier in the Russian media, the Britons had FAN IDs – which traveling fans need to carry to enter Confederations Cup venues.
Bigballs Media spokesman Ross Whittow-Williams said in an emailed response to RT that no members of the company staff had been detained in Russia, rejecting any reports to the contrary.