Manchester Utd manager Jose Mourinho accused of €3.3mn tax fraud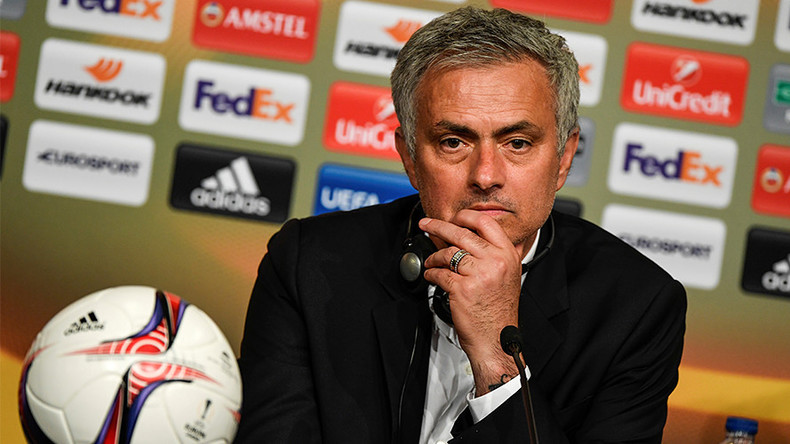 Manchester United manager Jose Mourinho has been accused by Spanish prosecutors of tax fraud. Prosecutors filed two claims against the Portuguese coach on Tuesday, reportedly on charges of fraud dating from when he was manager of Real Madrid.
Spanish prosecutors filed a claim against the former Real manager on counts of fraud dating from 2011 and 2012, Reuters reported on Tuesday. Mourinho, 54, allegedly owes the Spanish tax authorities €3.3 million ($3.7 million).
The Portuguese coach has become the latest high-profile football figure accused of tax fraud. Last year, Barcelona's Argentinian star Lionel Messi and his father were convicted of evading €4.1 million ($4.57 million) in tax in 2007, 2008 and 2009.
READ MORE:Messi has 21-month suspended prison sentence upheld after failed appeal
Earlier this month, Spanish prosecutors accused Real Madrid's Portuguese superstar Cristiano Ronaldo of defrauding the state of €15 million (US$16.7 million) between 2011 and 2014.
Mourinho signed a three-year deal with Manchester United last summer, which is believed to be worth around £12 million annually ($17.5 million).
The Portuguese was head coach at Spanish giants Real Madrid for three seasons from 2010 to 2013, during which time he won the La Liga title, Copa del Rey and Spanish supercup.