Russia beefs up security for 2017 Confederations Cup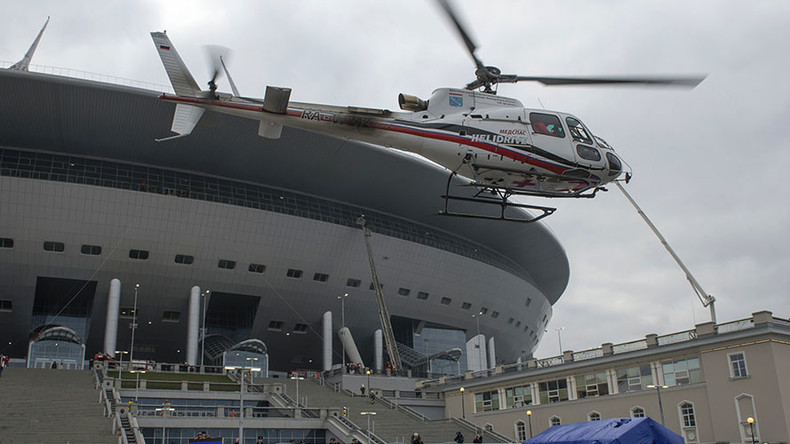 The FIFA Confederations Cup, set to kick off on June 17 across four Russian cities, has had security measures beefed up by a decree signed by Russian President Vladimir Putin on Wednesday.
The document, posted on the Russian government's legal information portal, centers on transportation security and bans unregistered buses from entering any of the host cities of Moscow, Sochi, St. Petersburg and Kazan.
READ MORE: 'Football thugs to be barred from Russia during 2018 World Cup' – Deputy PM Mutko
The ban makes an exception for regular commuter buses and those that will provide broadcasting services during the tournament.
It also limits the use of airspace over the zones that will see large crowds before and during events related to the tournament. Water transportation routes will also see a number of limitations.
Regarding mass gatherings, the decree forbids the sale of beverages in glass containers, and orders additional security and search equipment to be deployed to fan areas.
Read more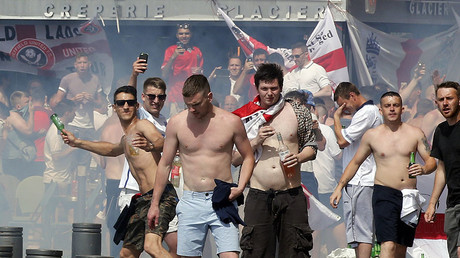 All rallies, demonstrations and processions organized around the period of the Confederations Cup – from June 1 to July 12, 2017 – and for the World Cup – from May 25 to July 25, 2018 – that are not related to either tournament will have to be arranged with local authorities.
All Russian and foreign citizens entering the hosting cities – with the exception of traveling fans – will have up to three days to fill in a registration form.
The document also limits the sale of weapons and chemical and explosive substances which potentially could be used to carry out terrorists attacks.
Hazardous industrial work taking place in the host cities will be halted during the tournaments, while healthcare facilities will receive recommendations to ensure that they have sufficient amounts of medication available, given the number of tourists expected to visit.
The FIFA Confederations Cup 2017 will be held between June 17 and July 2, while the FIFA World Cup will be played at 12 stadiums across 11 Russian cities from June 14 to July 15 in 2018. It will be the first time either tournament has been held in Russia.