World Cup hero Zidane calls on France to defeat Le Pen & 'extremist' National Front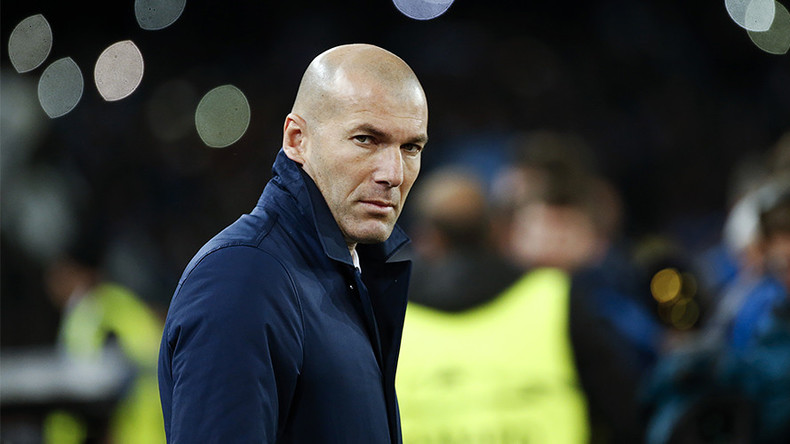 French football legend Zinedine Zidane hopes the people of France will show Marine Le Pen the red card in the upcoming presidential election and "avoid" her right wing party, the National Front.
On May 7, Emmanuel Macron of En Marche and National Front candidate Marine Le Pen will go head to head in the second round of the French presidential election.
READ MORE: Zidane's legendary head butt cast in bronze
"The message is the same as in 2002. I am far from the ideas of the National Front and I'd like to avoid that. Extremes, it's never good," said the Real Madrid manager in a pre-match press conference for the clash with La Liga rivals Valencia.
A World Cup winner with France, Zidane, who is of Algerian descent, previously spoke out against Marine Le Pen's father, Jean Marie, during his presidential campaign in 2002. Back then, Zidane said the National Front "does not correspond to French values."
READ MORE: 'I won't devote my life to a**holes': French mayor threatens to quit after Le Pen wins region
In a recent move Marine Le Pen handed the reins of the National Front leadership to Jean Francois Jalkh, in what has been seen as an effort to appeal to Macron's more centrist supporters.