'I won't devote my life to a**holes': French mayor threatens to quit after Le Pen wins region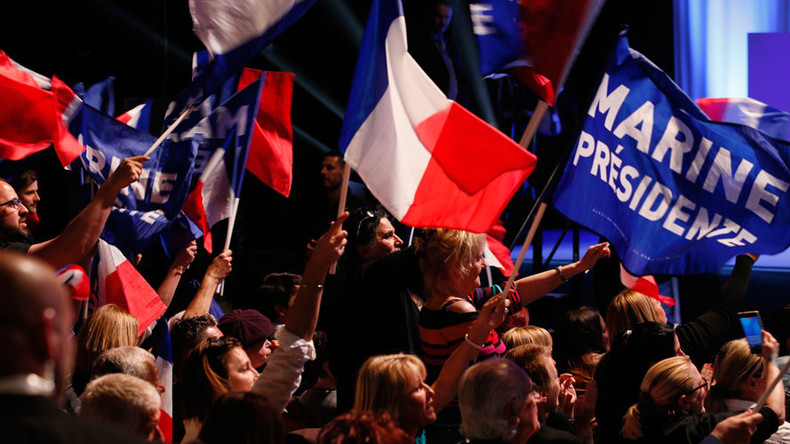 Daniel Delomez, the mayor of Annezin in the Pas-de-Calais commune of northern France, vented his anger over Marine Le Pen gaining 38 percent of the votes in the region, warning he may resign because he "doesn't want to dedicate life to as*holes."
Delomez, from the Socialist Party, has been the town's mayor for almost a decade – since 2008 – and slammed the latest election outcome as "catastrophic," speaking to the local newspaper L'Avenir de l'Artois.
"It's likely that I will resign because I don't want to devote my life to as*holes," the mayor said, as quoted by the media outlet.
Over the past 24 hours, these words posted on the newspaper's official Twitter account have been retweeted over 7,500 times, and liked over 6,100 times.
Opinions are divided, with apparent Le Pen supporters urging the mayor to go ahead and quit, saying things like: "If (sic) YOUR FELLOW CITIZENS voted for Le Pen, maybe you missed something."
Another user said, "I suggest that all the locals in Annezin come forward with a complaint against this one, for his lack of respect towards the residents."
Others cheered the mayor's rant, saying, "Bravo," "A superb punchline," "Send flowers to this man," and "He is my idol."
Le Pen, of the far-right National Front, led with over 38 percent of the vote in the Pas-de-Calais department, where Annezin is located, too. Far-left candidate Jean-Luc Melenchon came in second with 19 percent.
With 97 percent of the votes counted, the first round of the French election saw liberal centrist Emmanuel Macron leading with 23.9 percent of the vote, and Le Pen coming in second with 21.4 percent. The two will meet in a run-off on May 7. The final results of the first round are set to be announced later on Monday.
The results in the north come as the region struggles with the inflow of migrants. Five months after the infamous Calais 'Jungle' migrant camp was demolished, 10,000 refugees are dispersed all over France, with thousands setting up tents in major cities, including Paris.
Locals have been quite outspoken, voicing their anger and discontent over hundreds of migrant relocation centers in their towns. In February, around 1,600 people still lived in the streets of the northern city of Dunkirk, RT reported.