'New Jungle' grows: Shocking images show migrant camp in French port city, mayor calls on army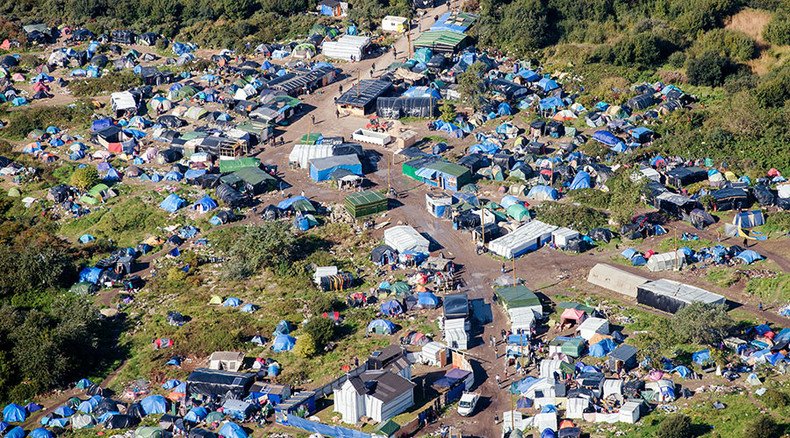 Aerial images of France's 'New Jungle' refugee camp show the surging number of people currently living in makeshift tents in the port of Calais hoping to move on to the UK. Meanwhile, the city's mayor is considering calling in the army to maintain order.
The number of migrants camping in tents outside Calais has doubled to 6,000, according to a French government official. "I do not know what comes next, but 6,000 is the most we can take," Fabienne Buccio told Reuters. "Migrants and people smugglers need to learn that Calais is a dead-end street."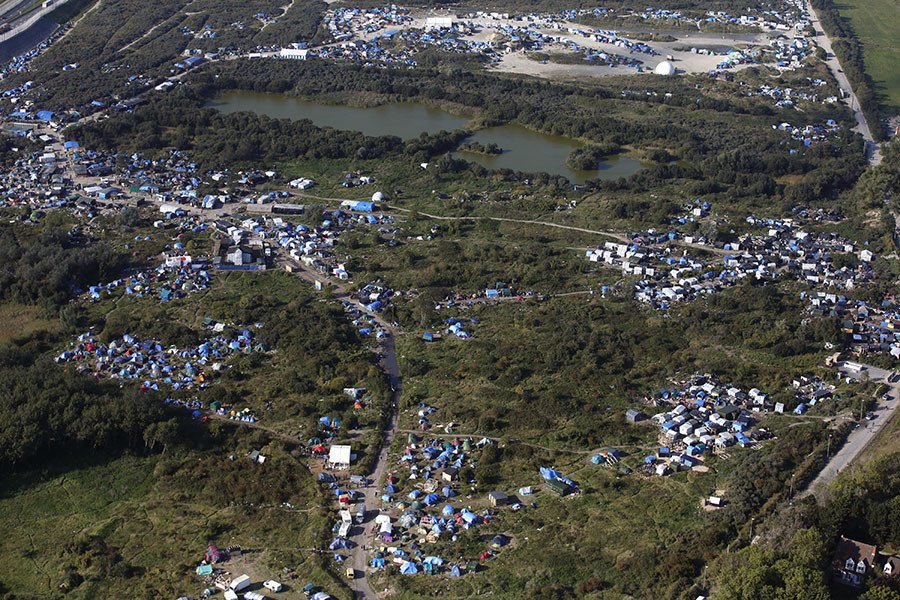 The 'New Jungle' migrants' camp is the fastest growing refugee "town" in France, as boats ferrying migrants continue to arrive in the port city.
The influx of refugees has been blamed on higher security measures that are making it more difficult for migrants to cross the Channel and enter the UK. Most of the people living at the camp have fled conflicts in the Middle East or Africa.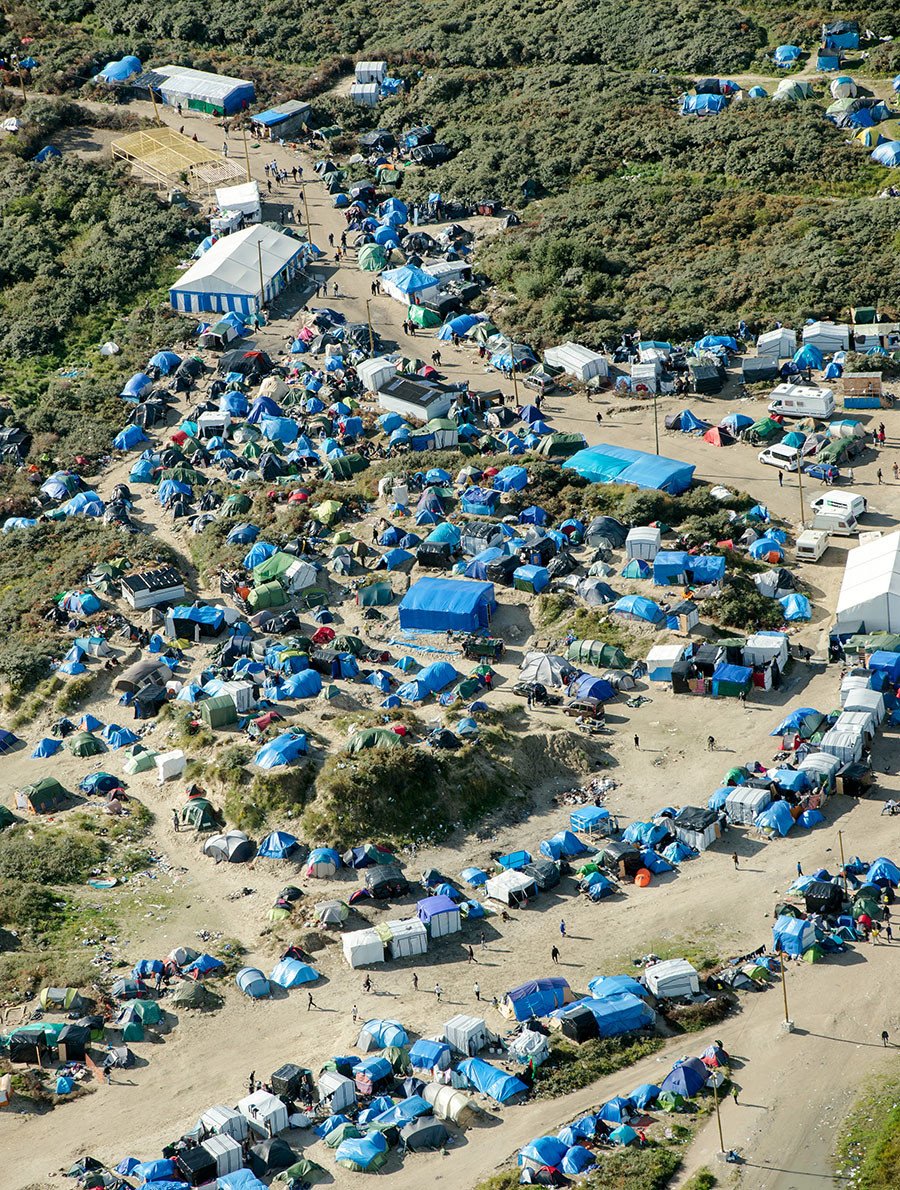 Supplies at the camp are running low and the situation has been described as dire.
The mayor of Calais, Natacha Bouchard, has called on the French army to help with security at the site. "Maybe the army should come to watch over the place," RMC radio quoted Bouchart as saying. The request comes despite 750 police officers already having been tasked with keeping the camp secure.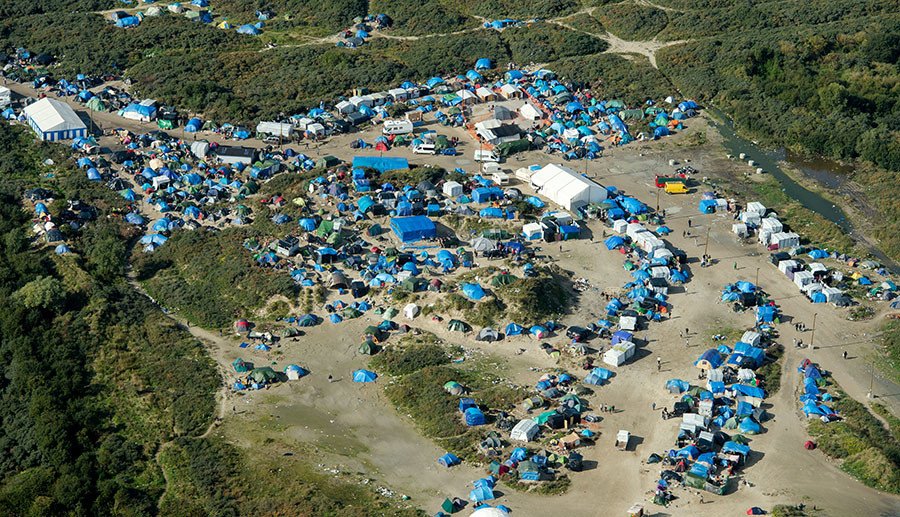 The situation has been made worse by plunging temperatures, dropping down to around 5C (41F) at night. As winter approaches, many are raising humanitarian concerns.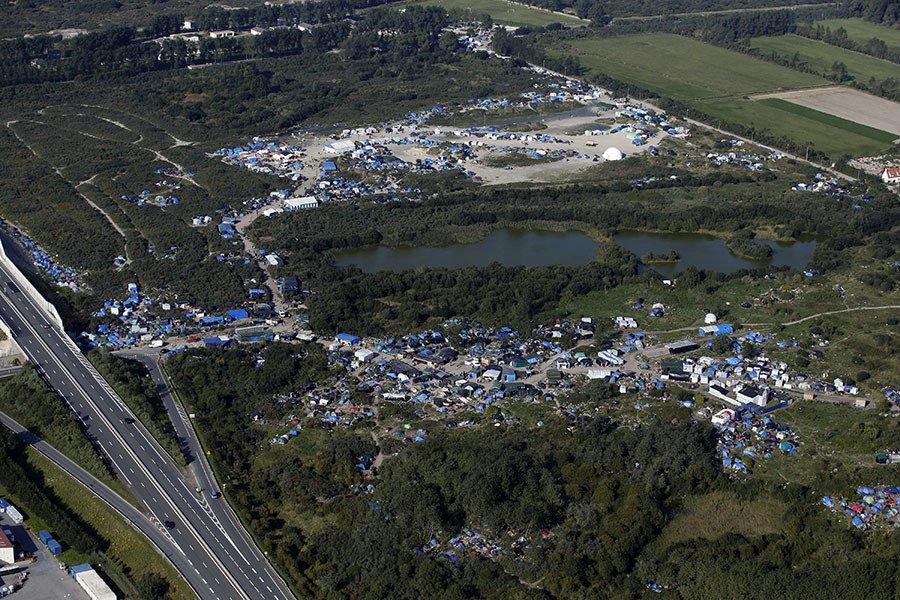 The French port of Calais is a popular destination for migrants who want to try their luck at illegally entering England via the Eurotunnel. Up to 16 migrants have been killed near the tunnel since June while trying to cross the border.
You can share this story on social media: