English football rocked by major fraud investigation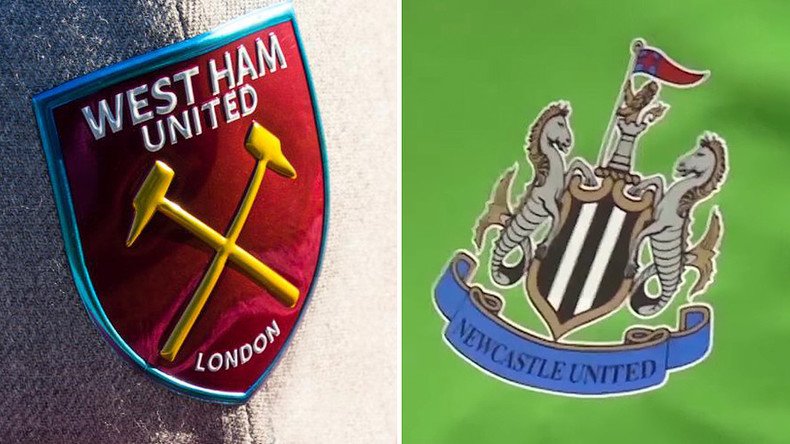 Tax officials have raided the grounds of two of English football's biggest clubs as part of a fraud investigation. Several arrests were made.
HMRC (Her Majesty's Revenue and Customs) officers raided the stadiums of Newcastle United in the northeast of England and West Ham United in London.
The raids are part of an investigation into alleged income tax and National Insurance fraud amounting to £5 million (about US$6.5 million), the BBC reports.
READ MORE: 10 arrested on suspicion of match-fixing in Wales
HMRC said in a statement that it had sent out more than 150 officers across the UK and France as part of the raids.
"HMRC has arrested several men working within the professional football industry for a suspected income tax and National Insurance fraud.
"180 HMRC officers have been deployed across the UK and France today.
"Investigators have searched a number of premises in the north east and south east of England and arrested the men and also seized business records, financial records, computers and mobile phones.
"The French authorities are assisting the UK investigation, have made arrests and several locations have been searched in France.
"This criminal investigation sends a clear message that, whoever you are, if you commit tax fraud you can expect to face the consequences.
"As this is an ongoing investigation, HMRC is unable to provide any further detail at this time."
HMRC say 180 officers involved in wave of raids + arrests across UK and France for football-related fraud - this is going to be massive

— Martyn Ziegler (@martynziegler) 26 April 2017
Newcastle's managing director, Lee Charnley, is reportedly among those arrested, according to the Guardian.
West Ham said that the club was "cooperating fully with HMRC to assist their inquiries."
Newcastle were yet to comment at the time of writing.
London club West Ham are currently 14th in the Premier League, while Newcastle recently secured promotion back to the top flight following a one-year stay in the second-tier Championship.
You can share this story on social media: